Editor's note: The following is extracted from From Army Camps and Battlefields, by Gustav Stearns (published 1919).

A. E. F., A. P. O. 780, France,
December 28, 1918.

Christmas week has just ended, and during the week I conducted seven church services, although none of them were conducted in a church edifice or building which would be classified as a church. But of course this is not strange or unusual — in fact I have not conducted a single service in any building which has been called a church in all the time I have been in France, although I have conducted services regularly and now have been here nearly a year.

Most of the services I conducted this week were the usual army services for my boys, where there were only soldiers present. We had no girls or women or Sunday school teachers or ladies' aid society to help us fix things up and make it look like Christmas, and in place of Christmas snow we had Christmas mud. But in spite of all that we had Christmas services with the singing of the good old-fashioned Christmas carols, and we had Christmas trees, and, best of all: We did our utmost to infuse the true Christmas spirit and Christmas cheer and Christmas joy into the heart of every boy in this camp.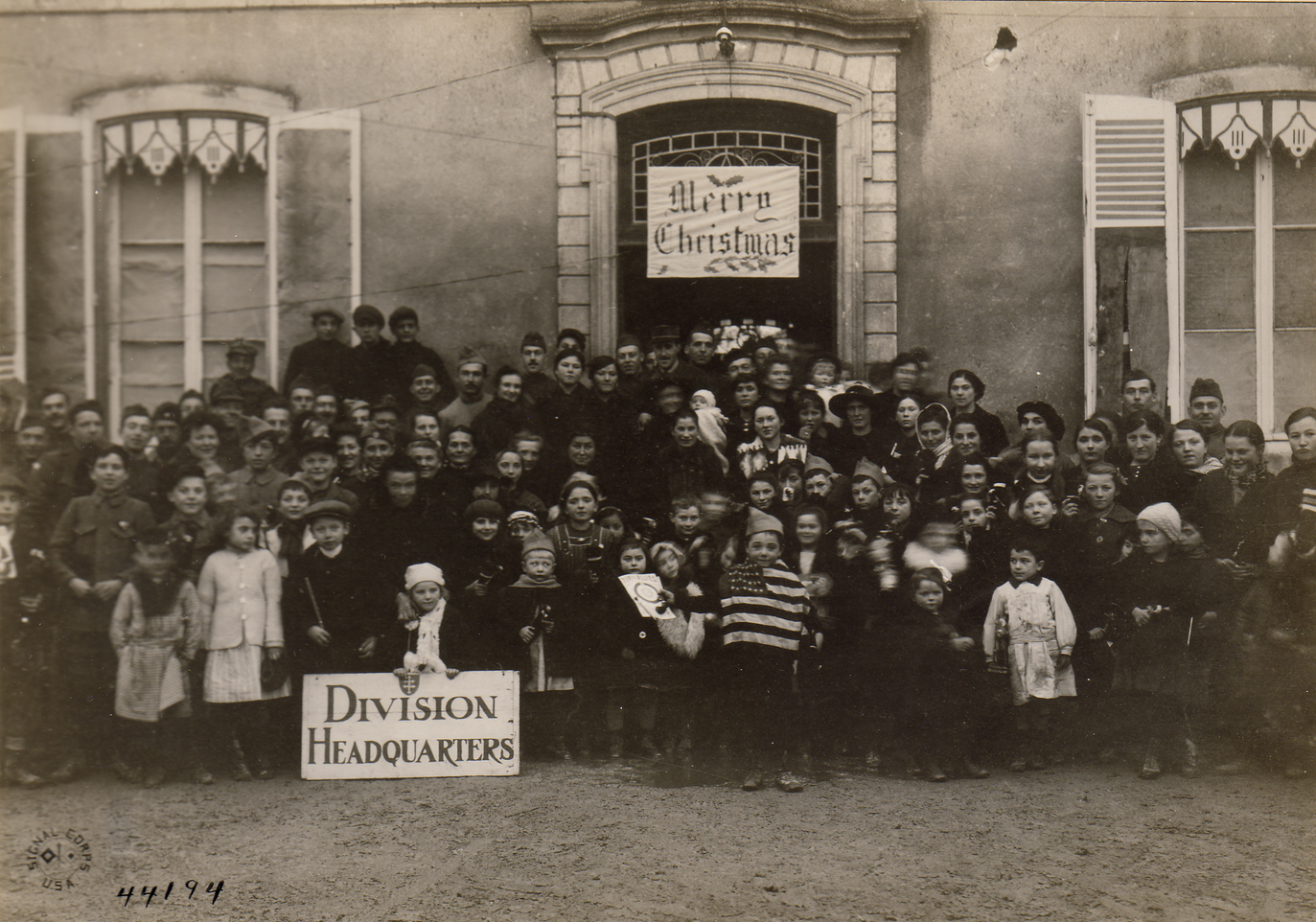 Now, of course, Christmas is not Christmas without children. Of course, I am not referring to the Divine side of Christmas, but the human side. Well, we didn't have any children at the regular church service — that was for soldiers — but we did have a special hour from nine to ten in the morning, and honestly we sent to a village ten miles from here and requested the mayor of that town to send us as many little children as he could pile into six great big army trucks, and the mayor called together a committee, and for one hour we looked into the bright, happy faces of genuine children, and they opened the great, big beautiful eyes in those nice, little beautiful heads and looked at Christmas decorations and Christmas trees and laughed and smiled and wondered and went away with their pockets filled with good things to eat and their faces beaming with happiness and their hearts filled with joy. Those little tots were in this camp only one hour, but it certainly made a big difference with many of us.

Two of the Christmas sermons I preached were not in my own camp. One was in a base hospital near here. The chaplain of that hospital, who had invited me to preach the sermon at his chief service, is very fond of ritualism, vestments, etc., and had arranged a very elaborate service. He had a processional before the service and a recessional after the service, which of course included a crossbearer. He had arranged a temporary altar upon which he had placed two seven-branch candlesticks with lighted candles. There were also temporary communion rails, choir stalls, and pulpit. He himself and the one who assisted him wore the usual vestments of the clergy of their church. This chaplain and I do not belong to the same faith, but we are very warm personal friends, and he gave me such a cordial invitation to preach at his service that I did not like to refuse him altho I had to do this in addition to the services in my own camp.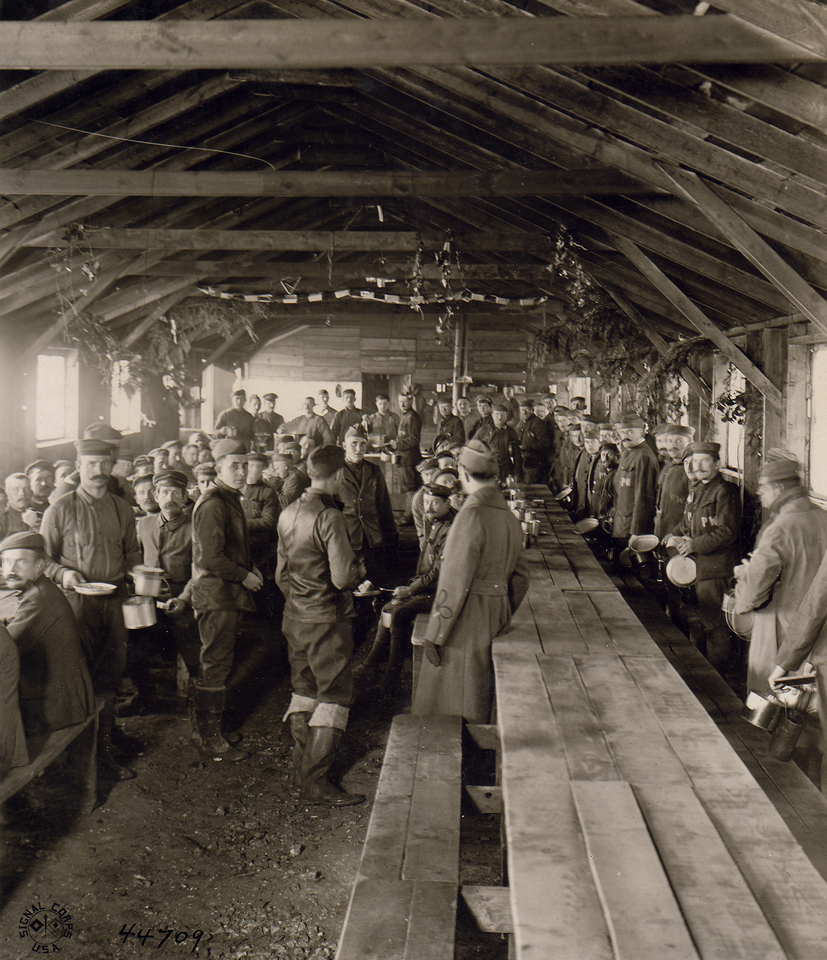 The other service which I conducted outside of my own camp was a Christmas Eve service for German prisoners who have been wounded. Some of them were lying in bed, but all of them were able to take part in the singing. I conducted the entire service in the German language, including the preaching of a short sermon, without notes or manuscript. I should never have attempted to do this if there had been any other pastor or chaplain in the neighborhood who could speak German. Those present certainly appreciated my effort. I received a testimonial which each one has signed, not only with his name, but also with the name of the section of Germany where his home is.

On Christmas Day I also conducted a communion service in the Norwegian language at another hospital, some distance from here, at the bedside of a patient who was believed to be dying, but who has slightly improved since then.
With best wishes for a Happy New Year to all of you.

P. S. Present indications are that we shall be home in a short time, but of course we can never be positive of what may take place.