During debate on House Bill 314 recently, several Republicans led by Rep. Julie Yamamoto joined with Democrats in lamenting that the bill would put bounties on the heads of librarians. They worried that the civil action enforcement mechanism would incentivize dastardly people to surreptitiously move inappropriate materials to the children's section and then file suit, hoping for a quick payday an an opportunity to humiliate those poor librarians.
Yamamoto herself had privately complained about the enforcement mechanism in leaked emails, saying "What's next? Flogging?"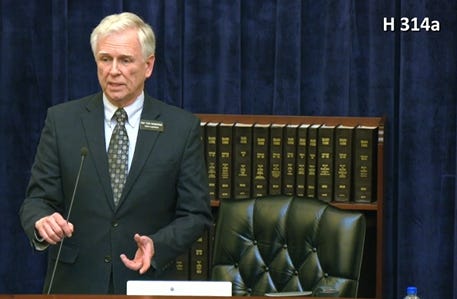 Rep. Tony Wisniewski answered that specific charge during the debate, explaining that the library catalog would show whether a book was categorized as for children or for adults. Both the Democrats and the establishment Republicans were arguing in bad faith.