Rabbi Jonathan Sacks highlights a moment that changed the world:
"I am your brother Joseph, whom you sold into Egypt! And now, do not be distressed and do not be angry with yourselves for selling me here, because it was to save lives that God sent me ahead of you. For two years now there has been famine in the land, and for the next five years there will be no plowing and reaping. But God sent me ahead of you to preserve for you a remnant on earth and to save your lives by a great deliverance. So then, it was not you who sent me here, but God." (Gen. 45:4-8)
This is the first recorded moment in history in which one human being forgives another.  Forgiveness does not appear in every culture. It is not a human universal, nor is it a biological imperative.  Alternatively . . . the perpetrator may beg, plead, and perform some ritual of abasement, humiliation, or appeasement. This is a way of saying to the victim, "I am not really a threat." The Greek word sugnome, sometimes translated as forgiveness, really means . . . exculpation or absolution.  It is not that I forgive you for what you did, but that I understand why you did it.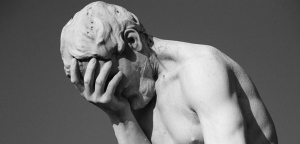 Within Judaism a new form of morality was born. Judaism is (primarily) an ethic of guilt, as opposed to most other systems, which are ethics of shame. One of the fundamental differences between them is that shame attaches to the person. Guilt attaches to the act. In shame cultures when a person does wrong he or she is, as it were, stained, marked, defiled. In guilt cultures what is wrong is not the doer but the deed, not the sinner but the sin. The person retains his or her fundamental worth.  It is the act that has somehow to be put right. That is why in guilt cultures there are processes of repentance, atonement and forgiveness.
Forgiveness only exists in a culture in which repentance exists. Repentance presupposes that we are free and morally responsible agents who are capable of change, specifically the change that comes about when we recognise that something we have done is wrong and we are responsible for it and we must never do it again. The possibility of that kind of moral transformation simply did not exist in ancient Greece or any other pagan culture.
Greece was a shame-and-honour culture that turned on the twin concepts of character and fate.  Judaism was a repentance-and-forgiveness culture whose central concepts are will and choice. The idea of forgiveness was then adopted by Christianity, making the Judeo-Christian ethic the primary vehicle of forgiveness in history.
Repentance and forgiveness are not just two ideas among many. They transformed the human situation. For the first time, repentance established the possibility that we are not condemned endlessly to repeat the past. When I repent I show I can change. The future is not predestined. I can make it different from what it might have been. Forgiveness liberates us from the past. Forgiveness breaks the irreversibility of reaction and revenge. It is the undoing of what has been done.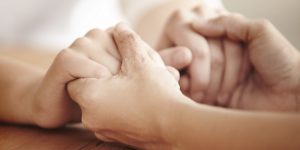 This is what redemption is all about. In my experience I have found that many of the missed opportunities which we later regret, whether large or small, often present themselves again in similar contexts, graciously affording us the opportunity to boldly discharge our duty in a situation where we may have previously shrunk back. Where would any of us be without our mistakes and failings and the opportunity to grow and learn from those failings?
We are grateful that we will be standing before the Judge of all the earth on the merits of Someone else's record, and yet at the same time we are just as grateful for the opportunities we are afforded by His grace and power in this life to improve our own records in the light of His redemptive work.
Not that I have already obtained all this, or have already arrived at my goal, but I press on to take hold of that for which the Messiah took hold of me . . .  I do not consider myself yet to have taken hold of it. But one thing I do: Forgetting what is behind and straining toward what is ahead, I press on toward the goal to win the prize for which God has called me heavenward in the Messiah.  (cf. Philippians 3)