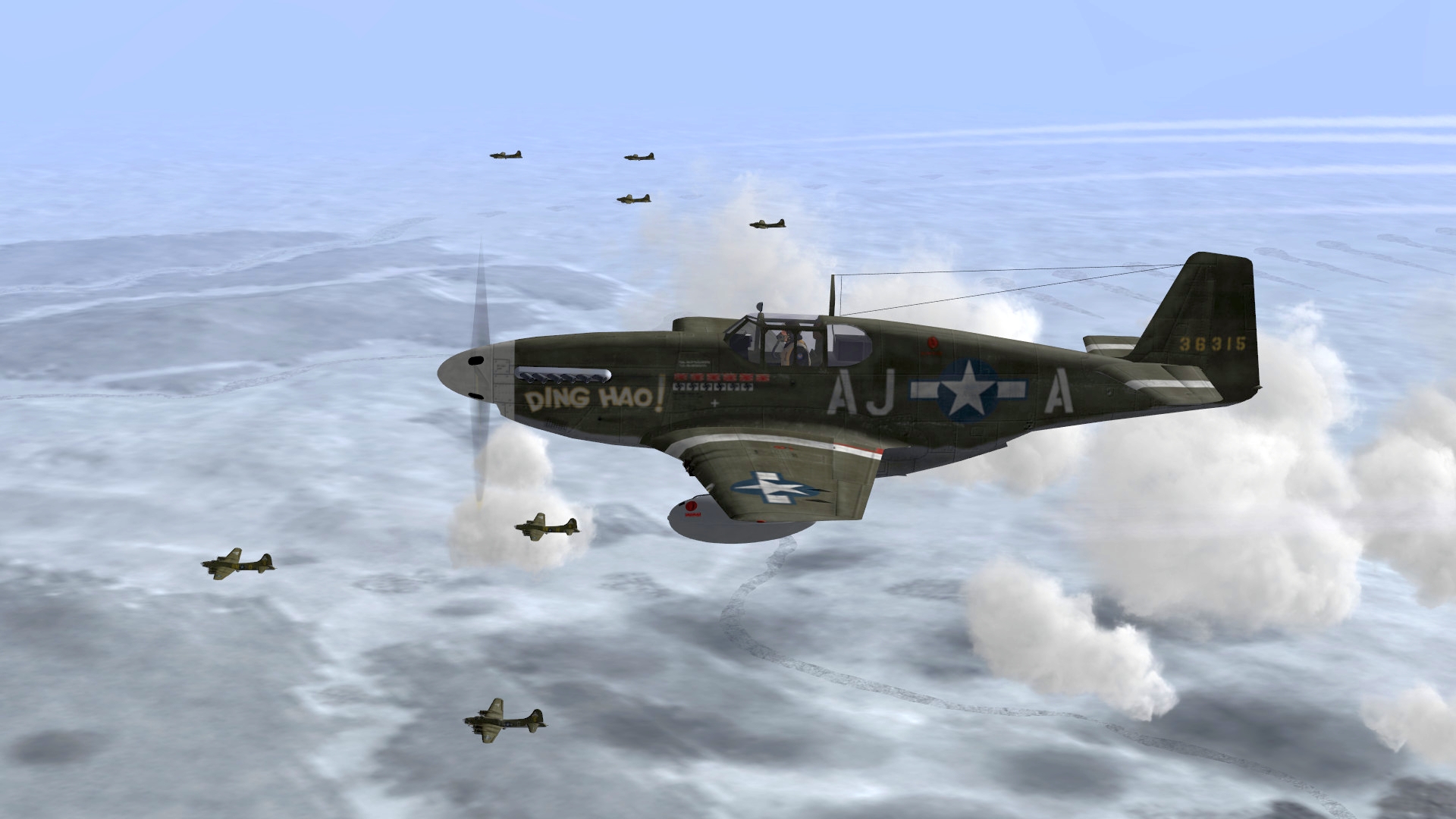 On January 11, 1944 Major James H. Howard led Mustangs of the 354th Fighter Group on a bomber escort mission deep into Germany.  The targets for B-17s of the 401st Bomb Group this day were aircraft manufacturing plants in Halberstadt and Oschersleben.  Strong opposition from the Luftwaffe was expected, and Howard's unit encountered the Germans at 1150 hours, after the bombers had passed over the targets and completed their runs.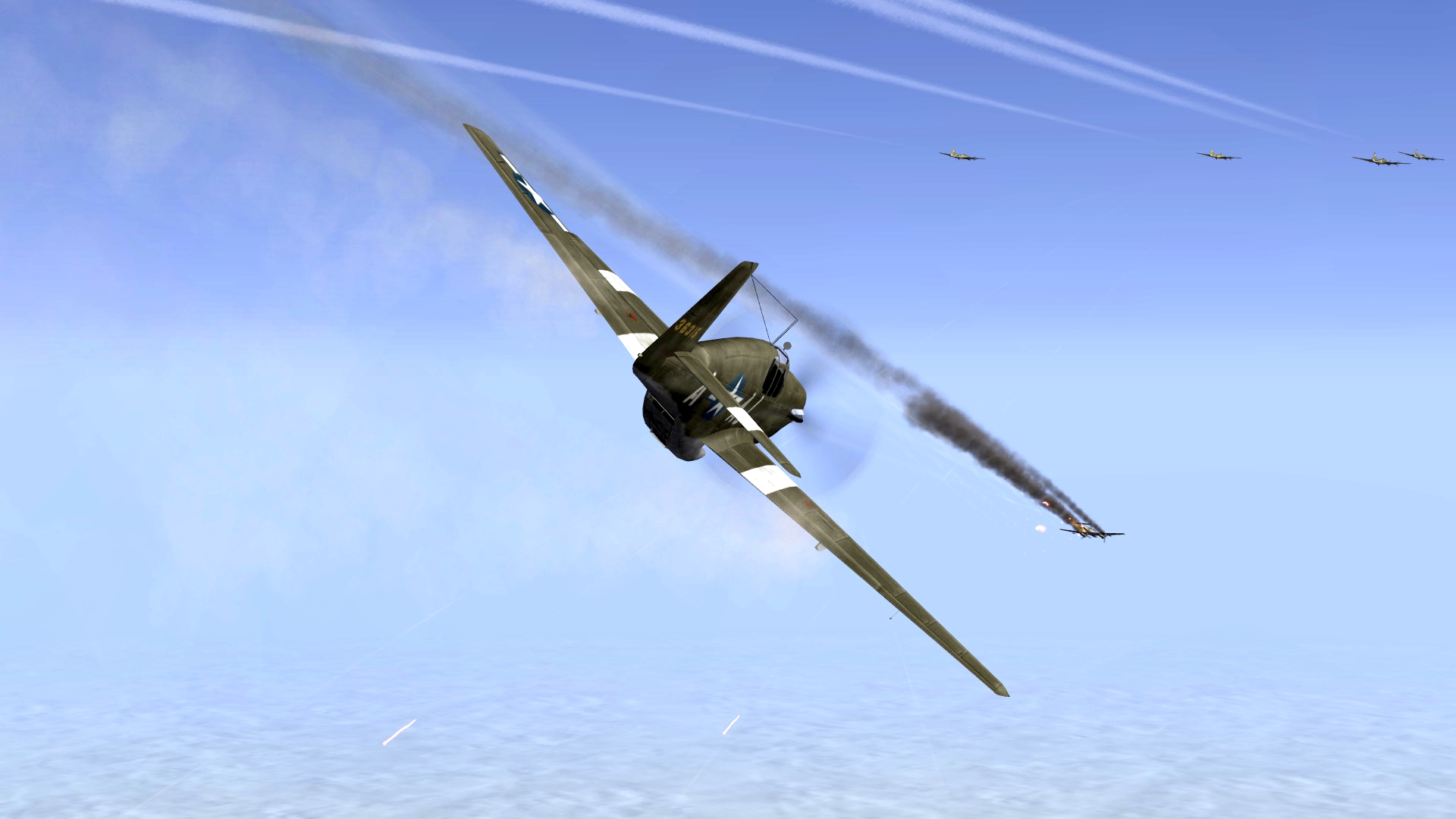 In the ensuing melee, Maj. Howard became separated from his flight.  He observed German fighters attacking an unprotected box formation of Flying Fortresses and roared in to defend them:
______________________________________________________
When I regained bomber altitude, I discovered that I was alone and in the vicinity of Goldsmith 12  and Goldsmith 15.  It was here that I spent approximately a half-hour chasing and scaring away attacking enemy aircraft from 20,000 down to 15,000 feet.  There was one box of B-17s in particular that seemed to be under pressed attack by single-engined  and twin-engined aircraft.  There were twenty-odd bombers in a very compact formation.  The attacking E/A were working individually.  I could see from my position that each box was being harassed by attackers, but the majority of them were out of range for me.  I had to choose the most opportune target and dive on him before he was able to get within range of the bombers.  I had five combat encounters within this period of half an hour.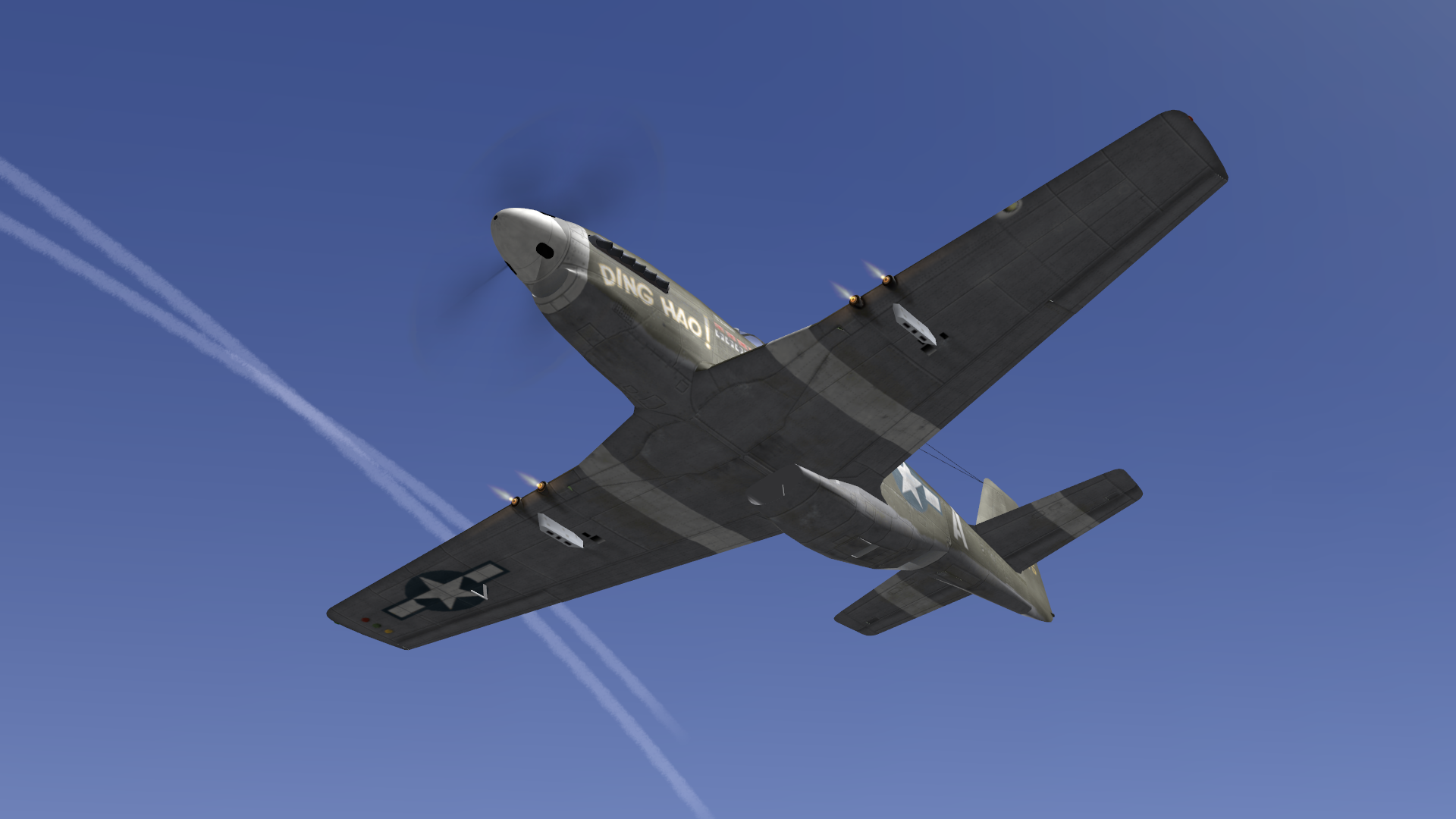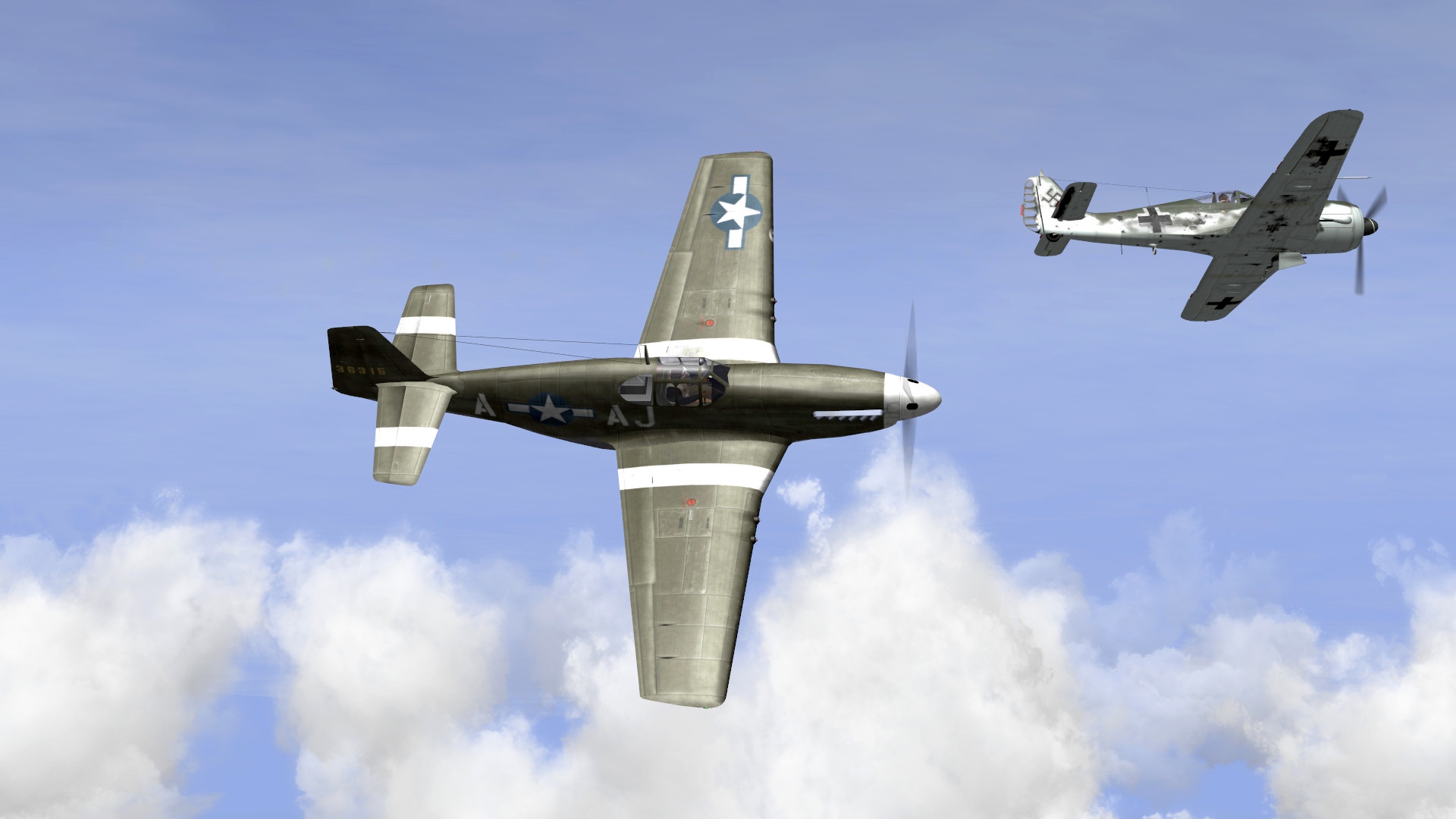 Each time I would climb back up to bomber level, only to find another E/A tooling up for an attack.  I was quite busy in a constant merry-go-round of climbing and diving on attackers, sometimes not firing my guns but presenting a good enough bluff for them to break off and dive away.  For the first encounters and combat, all four guns fired.  On the third I had two guns and on the fourth and fifth encounter only one gun.  When I got down to one gun I was still engaged in this dive, attack and climb game for another two or three attacks.  The E/A seemed reluctant to stay and fight, and would dive out.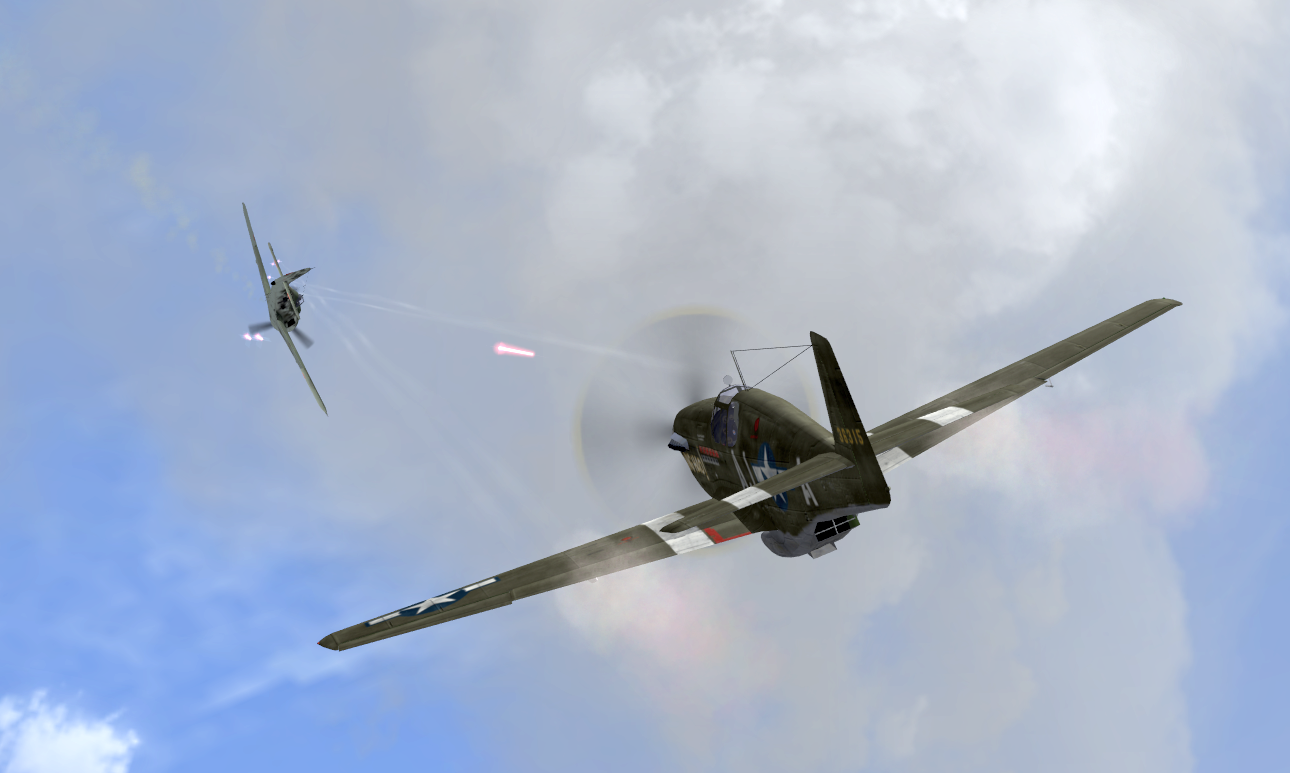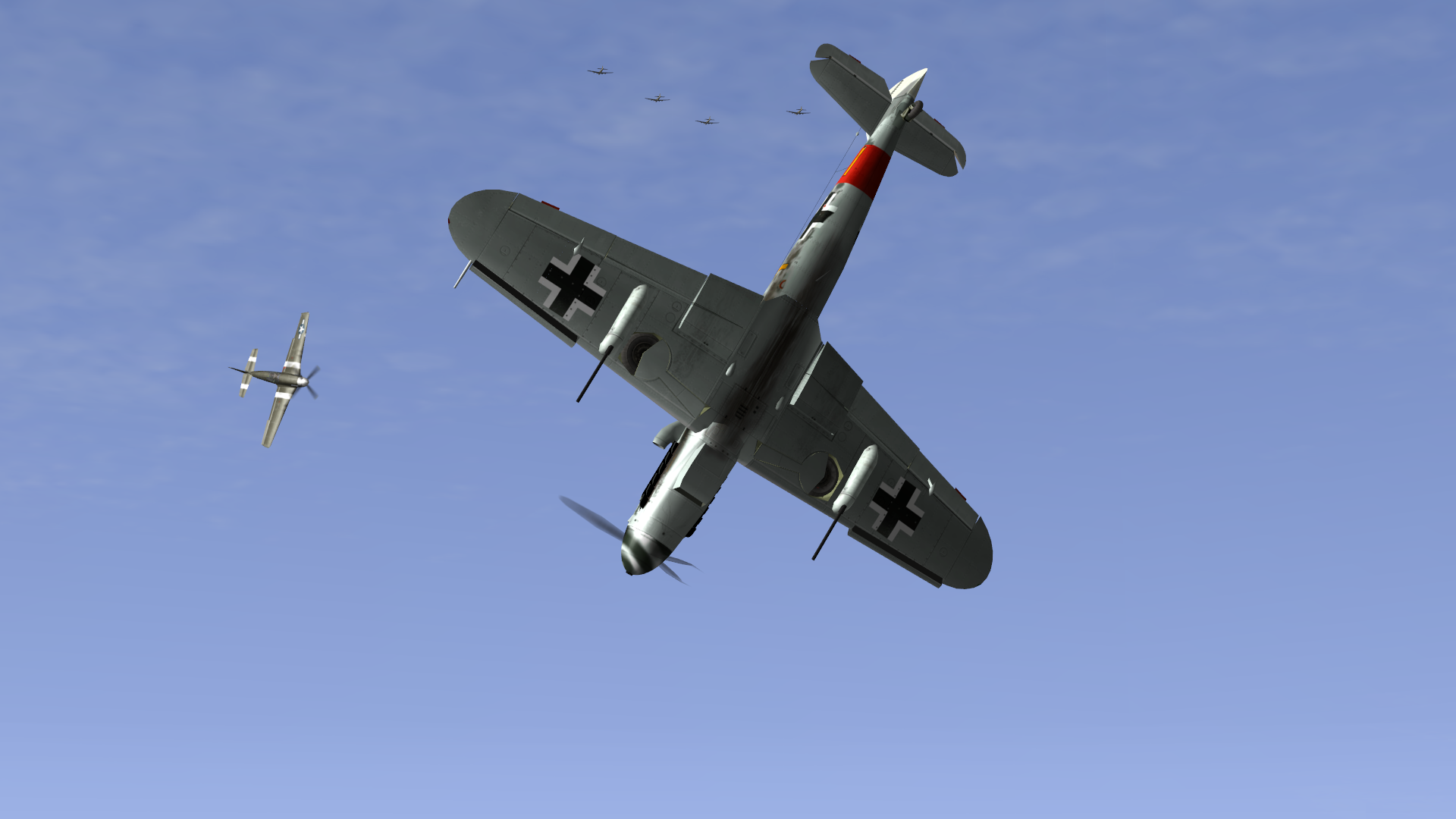 ______________________________________________________

On returning to base, Howard claimed a tally of two enemy fighters destroyed, two probables, and two damaged.  To him it was just another mission completed.  But the bomber crews of the 401st who witnessed his exploit were determined that the lone P-51 pilot be given proper recognition.  They tracked him down using the "buzz letters" on his aircraft, and he was in due course awarded the Medal of Honor (the only fighter pilot in the European Theater to receive this decoration).  He also received the following letter from Col. Harold W. Bowman, CO of the 401st Bomb Group:

______________________________________________________
Your unprecedented action in flying your P-51 alone and unaided into a swarm of German fighter planes, estimated between 30 and 40, in an effort to protect our Fortresses in the target area is a feat deserving of the highest commendation and praise.  The fact that the odds were overwhelmingly against you, and that you had no hope of receiving assistance in your unusual struggle, did not deter you in your determination to engage the enemy.
The magnificent fight which you put up in the ensuing struggle was one which has elicited the praise and admiration of every one of the Fortress fliers who witnessed your actions.  Members of this Group, returning from the operation, were lavish in their descriptions of the way you shot down enemy planes and, in particular, spoke in glowing terms of the attempts you made to protect the Combat Wing against attacks.
______________________________________________________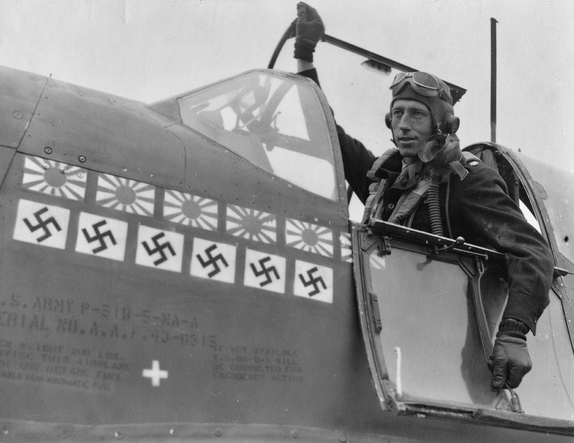 Howard summed up the entire incident modestly:  "I seen my duty and I done it."