Editor's Note: We are pleased to offer this article by a new Men of the West author, El Borak, a long time friend of many of us here. El Borak is an historian by training, a project manager by vocation, and an author when the mood strikes him.  He lives in rural Kansas with his wife of more than 30 years. We welcome him to Men of the West, and look forward to his continuing contributions here.
Husbands, live with your wives in an understanding way, as with someone weaker, since she is a woman; and show her honor as a fellow heir of the grace of life, so that your prayers will not be hindered.
— 1Pet 3:7, NASB
If the West is going to be saved, the work of that saving will be done by men.  God made men his primary agents on this planet – Eve was designed as Adam's helper, not his supervisor. Men have a duty to God and to others to lead and to build, to cultivate and to grow, especially in our churches and homes.
However, one of the frustrations that men of the West encounter is that there are times in which God does not seem to be helping us in these tasks. We pray, asking on bended knee over folded hands, that He clear this roadblock or smooth that path. And yet our progress is stymied. We win a battle to lose two quickly thereafter. We plant and nothing grows. It can be maddening and disheartening. It is also unnecessary.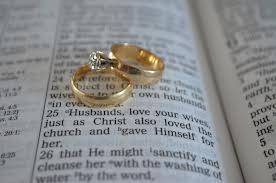 I would like to suggest that this result arises not because God doesn't want us to create a safe, prosperous, and godly West, but because our prayers to that effect are being hindered.  And one way that they are hindered, as the Apostle Peter warns us, is that we are not treating our wives properly. We are not following God's will in this small but critical thing. How can he trust us with big things?
There are plenty of articles on marital responsibilities floating around the web's Man Cave.  Unfortunately, most of them do men little good, as they are focused on the woman's role in marriage, and specifically on her submission to her husband's leadership.  Not one word of what has been written on this subject needs to be taken back.  But I say this imbalance is unfortunate because men need to concentrate on our own obedience to our Creator if we want His assistance in completing the work that we know must be done. We, as men and especially as husbands, need to begin with ourselves as representatives of Christ. When our own actions and attitudes conform to our King's example and will, our relationships tend to fall into line as well.
Throughout the whole of scripture, husbands and fathers are directed and encouraged to take care of business at home, so that they might better take care of business elsewhere.  One of the most direct and complete admonitions comes from Ephesians, chapter 5:
Husbands, love your wives, just as Christ also loved the church and gave Himself up for her.
— Ephesians 5:25, NASB
Are you loving your wife like Christ loved the church? If you are a providing husband and father, you are making sacrifices every day that you go to work when you'd rather be fishing. But are you washing her feet? Or more practically, are you washing her dishes?  Do you help her in the little things she struggles with? Do you give her a break from the kids, protect her from the hassles of life and family, especially her in-laws, even when you'd rather not?
"That sounds like submission," you might object.  It's not. Remember what Christ said when he washed the feet of his disciples:
You call Me Teacher and Lord; and you are right, for so I am. If I then, the Lord and the Teacher, washed your feet, you also ought to wash one another's feet.
— John 13:13-14, NASB
Washing his disciples' feet did not change who Christ was, nor did it affect his authority one iota. But it did provide us with an example of how to meet the needs of those who rely on us.  We who seek to be conformed to His image should follow it.
Paul then expands upon his previous example:
Husbands ought also to love their own wives as their own bodies. He who loves his own wife loves himself; for no one ever hated his own flesh, but nourishes and cherishes it, just as Christ also does the church…
— Ephesians 5:28-29, NASB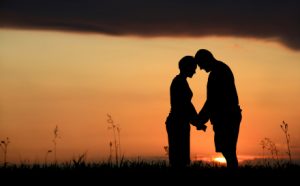 Are you nourishing your wife as you do your own body? This does not mean simply providing her daily bread – woman does not live on bread alone. Rather, are you meeting her emotional needs?  When she needs to talk out her fears and frustrations, do you listen? I mean really listen, not just grunt over the latest draft news on TV. Do you pray for her? Do you pray with her? To nourish your wife, you must provide her with everything she needs to flourish spiritually and emotionally under your protection. Yes, it takes work many men would rather not do or perhaps don't know how to do. But the payoff is ours as well. What man would not rather live with a well-adjusted, stable, happy wife?
Are you cherishing your wife as a gift from God?  Are you gentle with this weaker vessel He has given to be your helper? Do you treasure her and honor her? Or do you ignore her, put her down, embarrass her publicly? It is in your power to make or break her, to see her flower or to watch her wither away. Your wife is a talent placed in your hands by a Man going on a long journey (Matt 25:14-30). How will you fare when He returns to settle accounts with you?
Finally, the Book of Proverbs reminds us of a duty that cuts away all the pretensions of our modern, degenerate culture:
Let your fountain be blessed, and rejoice in the wife of your youth. As a loving hind and a graceful doe, let her breasts satisfy you at all times; be exhilarated always with her love.
— Proverbs 5:18-9, NASB
Are you faithful to your wife? Are you as faithful to her as Christ is to the Church? The "forsaking all others" that you vowed on your wedding day did not come with an exemption for that cute little thing at the office. This is an area that has destroyed men as great as King David, and it will destroy you, your family, and your relationship with the Most High if you play with it. Flee sexual immorality in your personal life (1 Cor 6:18).
We men are going to fix our culture. We are going to fix our families, our churches, and our communities.  This we must do, and with God's help we will do it. We will reconquer this entire land house by house if need be. But the first battle is the hardest, which is why we have put it off. That battle must be waged within our own homes and perhaps within our own hearts. Married men must be Christ to our wives before we can show Christ to the world.