I'm not panic buying, but I have to admit I'm panic gardening a little.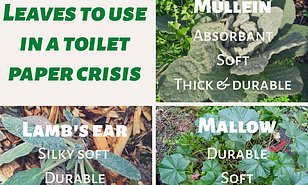 50 broccoli seedlings, a bunch of mixed greens, 50 Ethiopian kale seedlings, (actually a mild mustard green), a handful of tomato plants, a handful of bell peppers, onions, garlic, ginger, a bunch of herbs, and I'm trimming and prepping all my grape vines, fruit trees, etc…

And replanting lots of oak tree seedlings that sprung up, because they are good long-term goat feed.

Yeah I doubt it will come to this, but I told myself when I moved here that one goal was to be able to go off-grid if I had to, so this is a mini-test of that.
Next, I'll be on to the underground plants: potatoes, sweet potato, peanuts, yams, all stuff that can provide lots of calories for little work.
Another benefit? I am getting a little more exercise and fresh air.