When dealing with our modern hysteria over gender, the press fails to tell even the simple truths:
A transgender murderer has been moved from a women's prison following claims she had sex with female inmates.
Paris Green, who was born a man, had been allowed to serve her sentence at HMP Edinburgh's female wing.
But authorities sent the 23-year-old back to a male institute after it was alleged she had been intimate with other prisoners.
'The women want sex and Paris is the only person who can give it to them,' a source told Daily Star Sunday.
The whole article illustrates how the press will go to great lengths — even to the point of reducing their own stories to gibberish — to avoid telling the simple truth. Seriously, try reading the story literally, and you'll find that a female prisoner was sent to serve time in a men's prison because she had sex with other female prisoners. Does that make any sense at all?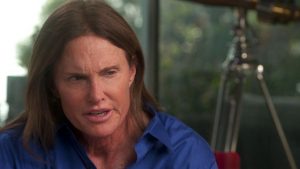 Paris Green was born a man and remains a man. He is not a she any more than the athlete formerly known as Bruce Jenner is a she. The reporter is lying, because in his social group telling this particular truth makes one hateful, which is just about the worst thing a good Progressive can be. Of course, lying about matters of fact makes one a liar. And as it's cruel to play along with the mental illnesses of others, it makes the press sadists as well as frauds.
For Paris on the other hand, I'd say that's a pretty good scam, actually. Rather than going to prison with the other guys, just pretend to be a gal and all the politically correct journalists will pretend you're a woman, even as all the horny female inmates climb on your, um, lady part.
Unfortunately, you will eventually have to endure the unspeakable cruelty of being a woman condemned to a maximum security prison filled with men. The giveaway to the whole charade is that the press does not comment on that seeming injustice at all.