God is our refuge and strength, a very present help in trouble.  (Psalm 46:1)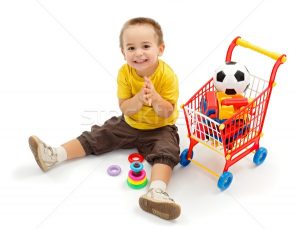 When we experience moments of difficulty, trials, illness, or tragedy there is a natural tendency to yearn for a less-complicated more pain-free life.  Perhaps if we were able to receive each trial and challenge as a gift in disguise, we would embrace and cherish them more.  However, theory is one thing and practice another.  When one is in the midst of pain and suffering, it is often difficult to place life's hardships into the proper perspective.  The forty-sixth Psalm provides much comfort in this regard.
R' Ephraim of Brod tells a story about a kind landowner:
Many people rented their homes and businesses from a kind landowner, including one Jew, for whom the price was set at 300 rubles a month. The Jew was careful to pay his rent on the appointed day each year.
One day, the landowner informed his tenants that he would be going away for a while.  In the meantime, his manager would oversee the rental agreements and other fiduciary affairs.  The Jew was devastated.  He knew the manager and his track record; he was a money-hungry man who tried to extort as much as he could from those beneath him.
Sure enough, he hiked up the prices of the rentals, gouging the tenants and causing a terrible sense of anxiety.  They knew that the landowner would never have initiated a price increase, but now they were powerless to do anything about it.  The manager was charging them almost double the amount of their original agreement.  How would they manage?  What would they do?
When payday arrived, the Jewish tenant was 20 rubles short.  When the manager arrived at his door to collect the yearly rent, the poor fellow begged for a few more days so that he could come up with the money.  But his request was rudely denied.  Instead of an extension, he received a beating of 20 lashes, for each ruble he owed.
Finally, the landowner returned home, and the Jew informed him about the actions of his manager; how he had stolen from the tenants, and about the cruel beating he had received.  The landowner was shocked that his manager had treated everyone so badly, and he felt sorry that everyone had suffered so much.
He decided to make it up to the Jew.  For every blow the Jew had suffered, the manager would be forced to pay him 100 rubles.  Since he had received 20 lashes, the Jew would receive 2000 rubles.  The manager was subsequently forced to relinquish half his property to the Jew who had been beaten.  If only he had been beaten more, his reward would have been that much greater.
We read these words in the Apostle Paul's letter to the Corinthians:
Therefore we do not lose heart. Though outwardly we are wasting away, yet inwardly we are being renewed day by day.  For our light and momentary troubles are achieving for us an eternal glory that far outweighs them all.  So we fix our eyes not on what is seen, but on what is unseen. For what is seen is temporary, but what is unseen is eternal.  (II Corinthians 4:16 – 18)
We find a similar theme within the first three verses of Psalm 46:
For the director of music. Of the Sons of Korah. According to alamoth shir. God is our refuge and strength, an ever-present help in trouble.   Therefore we will not fear, though the earth give way and the mountains fall into the heart of the sea, though its waters roar and foam and the mountains quake with their surging.  Selah   (Psalm 46:1-3)
Alamoth shir, the secrets, the mysteries of life, that which is hidden from us.  The idea being that which is hidden from us will eventually be reason for shir, a song.  Another idea is that which is hidden to others can only be sensed in the ecstasy of song.  This brings to mind Paul and Silas:
The crowd joined in the attack against Paul and Silas, and the magistrates ordered them to be stripped and beaten.   After they had been severely flogged, they were thrown into prison, and the jailer was commanded to guard them carefully.  Upon receiving such orders, he put them in the inner cell and fastened their feet in the stocks.  About midnight Paul and Silas were praying and singing hymns to God, and the other prisoners were listening to them.   (Acts 16:22-25)  
I have always loved and been impressed by the fact that the other prisoners were listening.  What a remarkable scene.  That which is hidden from us will eventually be reason for song and praise because we will understand that the Lord is our machasa va'oz, refuge and strength, and that the ezra ve'tzaros, very present help, is actually hidden inside the distress itself.
This is the idea behind a "very present" help.  Therefore we have no real cause to be afraid or to despair, even if it seems as if the earth is transformed, and things are so difficult to understand.  What's more, others who hear us are afforded the same opportunity, the opportunity to hear about the hope that we have inside and it is all for our good:
And we know that in all things God works for the good of those who love him, who have been called according to his purpose.  (Romans 8:28)
We will not be afraid, because we see the hand of God even in the midst of the surging flood of catastrophes all around.  We know that He guides them.  Though they may roar and foment, they are His floods and it is God who rules them, causes them and guides them, obeying the command of His will.  We can be confident that, in the midst of whatever we may be going through, God is more easily accessible and more readily present than any other source that men are wont to look for help.