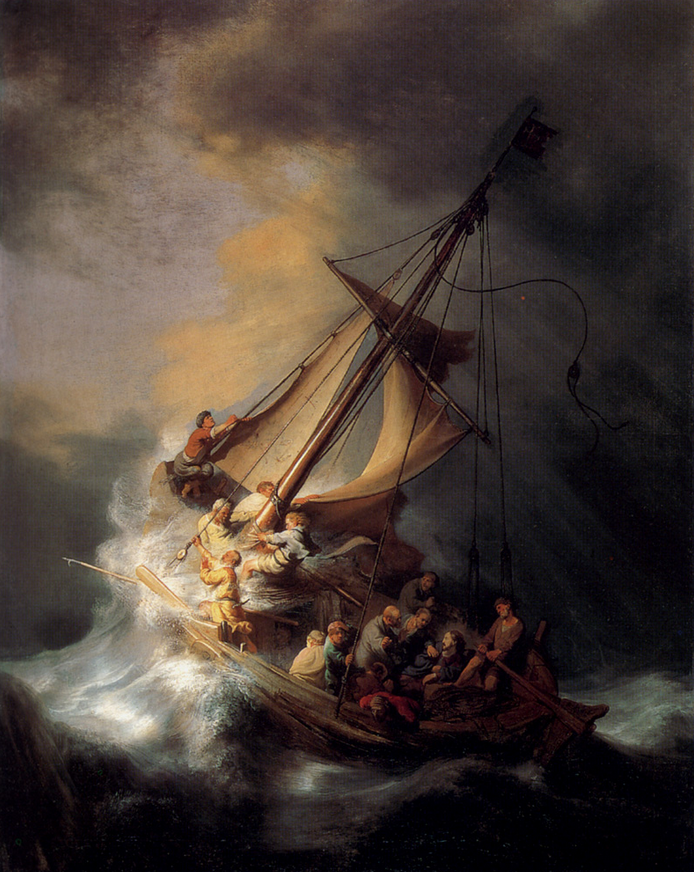 Editor's note:  The following comprises the fourth chapter, third part (C10), of The Gospel of Luke: An Exposition, by Charles R. Erdman (published 1936).  All spelling in the original.

10. Jesus Stilling the Storm (8:22-25)
___________________________________________________
22 Now it came to pass on one of those days, that he entered into a boat, himself and his disciples; and he said unto them, Let us go over unto the other side of the lake: and they launched forth. 23 But as they sailed he fell asleep: and there came down a storm of wind on the lake; and they were filling with water, and were in jeopardy. 24 And they came to him, and awoke him, saying, Master, master, we perish. And he awoke, and rebuked the wind and the raging of the water: and they ceased, and there was a calm. 25 And he said unto them, Where is your faith? And being afraid they marveled, saying one to another, Who then is this, that he commandeth even the winds and the water, and they obey him?
___________________________________________________
Storms were common on the surface of the little lake which Jesus so often crossed with his disciples; and storms are still frequent in the lives of his followers. To accompany the Master does not exempt us from struggles and tempests, from dark skies and angry waves. This, however, was no usual storm. Even the sturdy fishermen of Galilee, who were familiar with all the changeful moods of that inland sea, were filled with terror. Jesus at the time was quietly resting and had fallen asleep in what seemed to his followers to be an hour of greatest peril.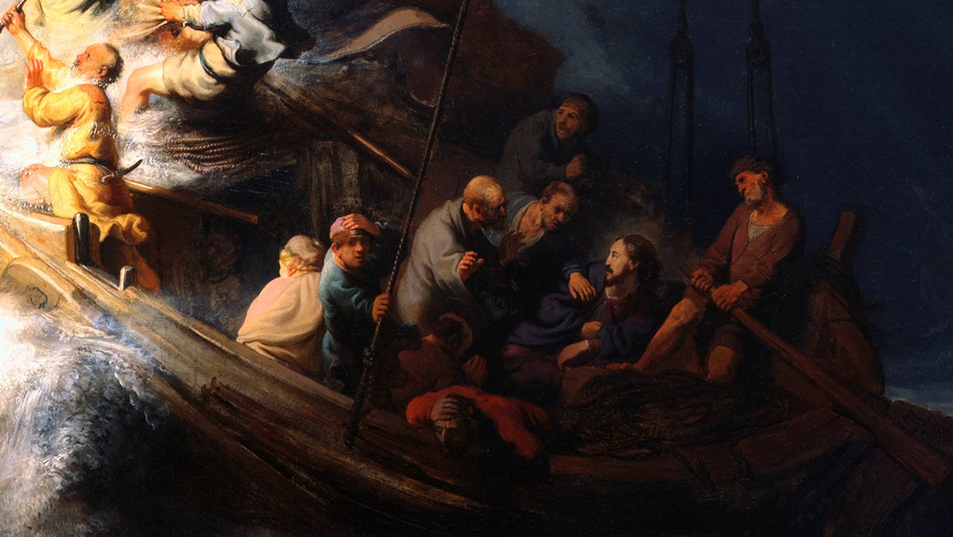 Their fear may have been foolish but it was wise in them to come to the Master in their moment of pressing need. They awoke him with the cry, "Master, master, we perish." The followers of Christ are not saved from encountering storms but in the hour of peril they should be comforted by his presence and they can ever turn to him for relief. "He awoke, and rebuked the wind and the raging of the water: and they ceased, and there was a calm." Then when he had rebuked the disordered elements Jesus turned to rebuke his followers, "Where is your faith?" He did not find fault with them for awakening him, or for crying out for help; he rebuked only their lack of trust which should have relieved them from distress of mind while he was so near and so abundantly able to save. Such a miracle must have strengthened their faith but its first effect was to fill them with wonder and with awe. Every new manifestation of his power came as a surprise to these disciples, and now for the first time they saw his control over the blind forces of nature; thus once again they felt themselves in the presence not only of a perfect Man—but of One who was divine.
(Go back to previous chapter)
(Continue to next chapter)