A little over a year ago, I wrote an article entitle "Free Trade Is Not a Virtue".  With the recent steel and aluminum tariffs that President Trump is looking to enact, it seems like it's time to revisit that topic.  Libertarians, Libertarian Leaning Conservatives, and Globalists all view Free Trade as some kind of sacred doctrine.  This has caused them to go into shrieking fits.  They say that The Consumer will have to Pay More.  And that may be true, but it's only one part of the picture.  So, I want to try to walk everybody through this very simply.
(1)  Free Trade Vs Fair Trade
A cornerstone of the free market argument is the Ricardian Vice, which refers to the fact that because some countries can provide a good or service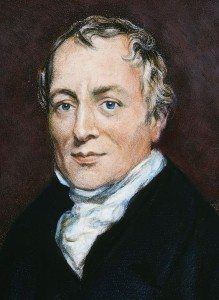 cheaper or better than some other country, that country is better off engaging in specialization.  And I want to just start off here by making the following statement, which is going to make free trader's heads explode (so, we're going to pick sides right off the bat).  We are not better off being drowned in cheap Chinese crap.  And here are the reasons why:
A) The Chinese provide a regulatory haven for manufacturers (It is not my intent to simply pick on China. They are just a very large country that has become the poster child for this problem).  We have imposed regulatory burdens on American businesses that Chinese companies don't share, but we permit Chinese goods to come into this country with low to no tariffs to make up for the difference in government imposed costs.  So what, says the free trader, it's a result of your own stupidity, and besides, it provides pressure on the government to end regulation!  This is a good example of a non-economic consideration that is a downside to free trade.  For good or for ill, the United States decided that environmental considerations and worker safety considerations matter.  It is immoral for the US government to impose those standards on American companies, then provide a perverse profit motive for companies to disemploy Americans through free trade with a country that doesn't share those regulations.
B)  The Chinese have also been known to manipulate their currency in order to make their goods less expensive for people who pay for things in Dollars.  Again, the Free Trader says "So What"?  If the Chinese are willing to give us stuff below cost, that's a good deal for us, right?  The answer is, it depends.  Once more, this is a non-economic consideration, but you have to consider the Chinese motives.  The Chinese have explicitly engaged in this policy in order to induce American companies to move their manufacturing to China.  This has put a number of Americans out of work.  But, it's even worse than that.  Do you think that this can go on forever?  Surely not.  The Chinese play a long game.  They have successfully built up their economy at our expense.  But do you think that they're going to continue to do this once our manufacturing sector has been diminished to the point where it can't come back easily?  No.  They're going to stick it to us the moment it is no longer in their interests to engage in this practice.
C)  Like currency manipulation, the Chinese are also known to engage in dumping.  What this means is that when they produce more of a good than they have a market for, they sell it for less than their cost, just to keep the factories open. They certainly have good reason to do this, as they are a communist country and they want to keep their people working.  The issue is that they are doing this at a cost to OUR people, and in violation of an agreement that we signed with them in good faith.  Once more, we see a situation where the free trader only considers that he's getting a deal on a good, but not the human cost that goes into that deal.
Hopefully, at this point, we can agree that the free traders are more than willing to ignore certain human costs in favor of cheap goods and services.   It is possible to engage in a mutually beneficial free trade relationship between two countries, but you have to be willing to address the human question.  Does saving $200 on a $60,000 car really make it worth it to make the air in China unbreathable?  Would it bother you if you knew that a man in China got his hand cut off because the plant he was working in didn't have what Americans consider basic safety standards so that you could save a buck?  The fact that America still has OSHA and the EPA should pretty well answer that question.  We have fairly decent trade relations with the EU and Canada because they are regulated similarly to the US.
(2)  The Mobility of Labor Problem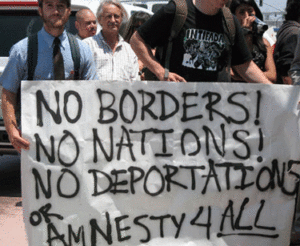 Take a free trader, and you'll find an open border advocate.  Don't take my word for it, go check it out for yourself.  Let's take Paul Ryan as an example.  He has been the most vocal opponent of President Trump's tariff's on the Republican side.  Paul Ryan is also known for wanting open borders for immigration.  He wasn't a fan of the wall, and he's more than happy to make a bad DACA deal.  Pick a politician and go check.  They're all the same.  The problem with this for the political right, is that open borders and unfettered immigration are communist ideals, not American goals.  From an economics perspective, labor is just another thing people trade.  And it doesn't matter if you move your factory to Mexico, or bring the Mexicans here to adjust the supply curve.  But once more, the Free Trader fails to take into account a non-economic cost.  And that is a disruption to the communities of a nation.  When a Mexican hops the border to the United States to pursue employment and opportunities that might not be available in Mexico, Mexico loses a motivated member of their society that they need in order to improve their country.  The United States gains that person, but he is likely going to take a job at a lower wage than an employer would otherwise be forced to pay, lowering wages for Americans.  It also brings in a member from another culture who does not necessarily want to give up the norms from the culture he came from and adopt the norms of the society he moved to.  And when this happens, you wind up with a significant social problem.  We have learned from history that it is NEVER a good idea to bring in a group of people to your country in order to save money on having to pay people for their labor.
As an aside, lets address the whole "They are just doing the jobs American's won't do" lie.  There is no job that you can't get people to do.  There are only wages that you can't get people to accept in exchange for doing those jobs.  Supply and Demand is an iron law. It applies to this, just as much as it applies to wing nuts.  Anybody who says "They're doing the jobs Americans wont' do" is lying, and you should instead hear "We don't want to pay the prevailing wage for this service, so we are going to engage in an international conspiracy to depress wages until they are more to our liking."

The bottom line:  There is a difference – a big difference – between mutually beneficial trade and somebody taking advantage of your good will.  And when you are running a trade deficit, you have nothing to lose in a trade war.