The authorities can't figure out why a scumbag decided to shoot up a concert in Las Vegas.  I know why.
"No affiliation, no religion, no politics. He never cared about any of that stuff," Eric Paddock said as he alternately wept and shouted. "He was a guy who had money. He went on cruises and gambled."- Eric Paddock, brother of the murderer.
This was a man who had money. He had what he needed to make a good life. But it wasn't enough for him. I think he was getting older, he realized that he was aging and he didn't want to get old. I think the "no religion" is a big clue. I think he was an atheist, and that he didn't believe in an afterlife. I think he was tired of life and he wanted to make a big splash on the way out.
Jesus said,  You shall love the Lord your God with all your heart, and with all your soul, and with all your strength, and with all your mind; and your neighbor as yourself.
Ultimately, Stephan Paddock failed to love God and his neighbor. It's that simple. That is why this happened.
That's why gun control (read confiscation) is doomed to abysmal failure. It isn't about the weapons. It's the attitude that people are objects to hate. It's the elevation of self above all others.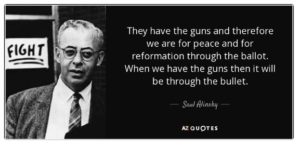 Taking look back at the history of our nation, I believe that God has blessed us. We did some things wrong, as fallen humans will, but we eventually got things right. Our nation was founded on faith in God, and that faith was always a guiding light. My father used to carry a rifle to school to hunt rabbits along the way. Nobody was concerned and nobody had reason to be. This is the foundation of the West. Stephen Paddock was not a man of the West. He was a man with no nation.
The US has steadily moved away from God. We've banished all mention of Him from our schools and governments. We've made our church services into little more than social functions; a concert and a motivational speaker. We've committed 60 million abortions. We've done a lot to push God out of our lives, and we are removing ourselves from his blessing.
We as a nation must repent and return to God. I don't think events like this are a punishment from God. Rather, this is what people do to each other after they turn away. We must love God and each other. We also must love our enemies. That doesn't mean we don't fight them. But we must remember they are made in God's image also, and we must not become what the enemy has become.
Is it any wonder that men like Paddock do things like this? We muddle around about how can we prevent this and look for clues as to why. The reason staring us in the face, is men like Paddock can't find an answer to the question "Why not?"
Meme shamelessly stolen from El Borak