A cat collector asks "Dear Wendy" a fair question:
I am a strong and confident 54-year-old woman who can take care of every aspect of a home. I can fix things, mow the grass, etc. I want a man who is also confident and strong, but I always end up with guys who are very clingy which I don't like.
I want a man who is going to be the man in the bedroom — not someone who wants to cuddle and have me do all the work. I am also very confident in the bedroom and can be very sexy and, yes, I can tell them what I want and need. How come I get these guys who have to have a road map to decide which way to turn or how fast they have to go?
In other words I need a man who knows how to drive and how fast or slow to go and can do sharp turns and race up hills. I always end up with these guys who are the exact opposite. I ask them if I intimidate them and they say no. Are they lying?
— Strong and Confident
Hilarity surely ensued, though I didn't bother to read Wendy's response which, since it's woman to woman, is probably meant to assuage the writer's hurt feelings rather than to solve her problem. But be that as it may, I'll be happy to answer the questions.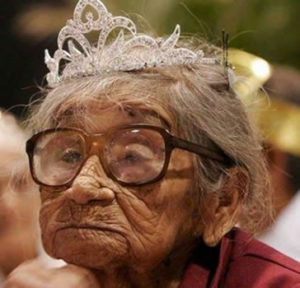 First of all, the strong confident men are either at home with their wives or shagging someone half your age.* Since nearly all women want a strong and confident man, those men have their choice of women. They are not particularly interested in a senior citizen who can mow the grass. That's what we have kids for.
As for reasons why you attract the kinds of guys you do, the answer is two-fold. First of all, it's important to realize that the only thing all of your failed relationships have in common is you. You have that wimp between your legs because you brought him home.
The second reason is that this is what feminists have been telling guys that women wanted for years. They want a guy who's sensitive, they want a guy who appreciates their strength. Women created guys who do all that** and now they appear unhappy with the results. Well, tough.
The sad, feminist-myth-busting truth is that strong, confident guys are not intimidated by you or your epic lawn-mowing, storm drain-cleaning abilities. How could they be? They haven't the faintest idea that you exist at all.
* or both.
** Guys who by definition are neither strong nor confident. A strong man is not impressed by your strength, nor a confident one by your confidence. Show me a man attracted by both and I'll show you a man who possesses neither.