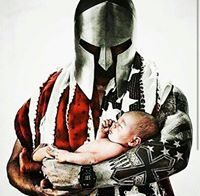 Hello you savages. A lot has happened to Ol' Schwanzey in the last 2 years. Enough that I needed to take a break from writing.  Including getting out of shape.
I got divorced. Flew my sick mother across country to live with me during the final months of her life. And I found new love again. After my mother died, I met the woman who recently became the next Mrs Schwanze. But the personal turmoil, coupled with my mourning and my odd work schedule, made it to where I just couldn't hit the gym like I needed to, and after awhile I just got lazy. And fat. And weak. And miserable because of it all.
After a year had passed since my last workout, I knew that something had to change.  The older you are, the harder it is to get back into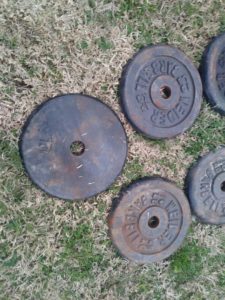 shape, and the worse off you are for letting yourself slip. So I made up my mind to start building my own home gym.  Slowly, piece by piece, I purchased a fairly basic power rack, a decent barbell (harder to find than you might think), and a variety of Olympic weights. Pig iron is what you call it when none of them match. I have pig iron. Between Walmart.com and Amazo,n I bought whatever was on sale as I had extra money.
4 45s
2 35s
2 25s
4 10s
2 5s
And 2 2.5s.
With my 45lb barbell, this adds up to 400lbs even. This should keep me busy for the next year.
I also got a basic weight tree to keep my weights off of the floor of my basement.
I've been lifting regularly 4 to 5 days a week right after work for about 3 weeks now. I discovered that if I came home and sat down, I wouldn't want to get back up. After the second week, I noticed that the addiction is back. My body craves the iron. And even though my strength is far below baseline, I love seeing the progress. It always comes quickly for the first few months back in the saddle. I'm going to be walking you all through my journey and inviting you to start your own.