If you followed my advice from earlier in the month, you should have at least one pair of shoes to wear to work that aren't tennis shoes. We're building from the ground up, so the next step in upgrading your wardrobe is better pants. While men don't put much thought into shoes, they do put a little thought into pants. Unfortunately, the extent of those thoughts tend to be "do they fit?" or "are they comfortable?" Just like with shoes, pants are an area where a small change can make a big difference.
For the man in the average business casual workspace, work pants fall into three categories. From most to least casual, they are jeans, chinos, and dress pants (trousers to the effete or the try-hard). For each category, I'm going to give some overall advice and some product suggestions.
Jeans
Basic advice for jeans: wear dark wash jeans that fit. Don't wear jeans that are relaxed fit. Don't wear skinny jeans. Dark wash jeans are a significant upgrade over the standard medium blue dad jeans that you might be wearing right now. They are more versatile and can be dressed up or down depending on the situation. For most men, a straight fit will work fine, but try them on in the store before you buy them–no brands have identical fits. Some brands are starting to offer athletic fit jeans for men who are living the beast life and not skipping leg day.
Suggestions:


Levi's 501, 514, or 541 in "rinse" or "rigid"
Levi's are ubiquitous. Their dark wash colors usually have a "rinse" or a "rigid" in the color name. 501 is their straight fit, 514 is their slim straight fit, and 541 is their athletic fit. You can find them for $35-40 at every department store and Amazon.


Old Navy Build-In Flex Athletic Jeans
The cheaper option, these feature more room in the thighs and seat for men who lift (and you do lift, right?). They also have a small amount of stretch in the fabric that allow the jeans to move better and wear more comfortably. These are usually on sale for $20-25
Chinos
Also called khakis, these are the most common pants you'll see in a typical office. They invaded the workplace during the business casual revolution of the early nineties. Basic advice: no pleats, no polyester, and no relaxed fit. Try and avoid the Best Buy or Jake From State Farm look. Good color options are navy, grey, and British khaki.
The Suggestion: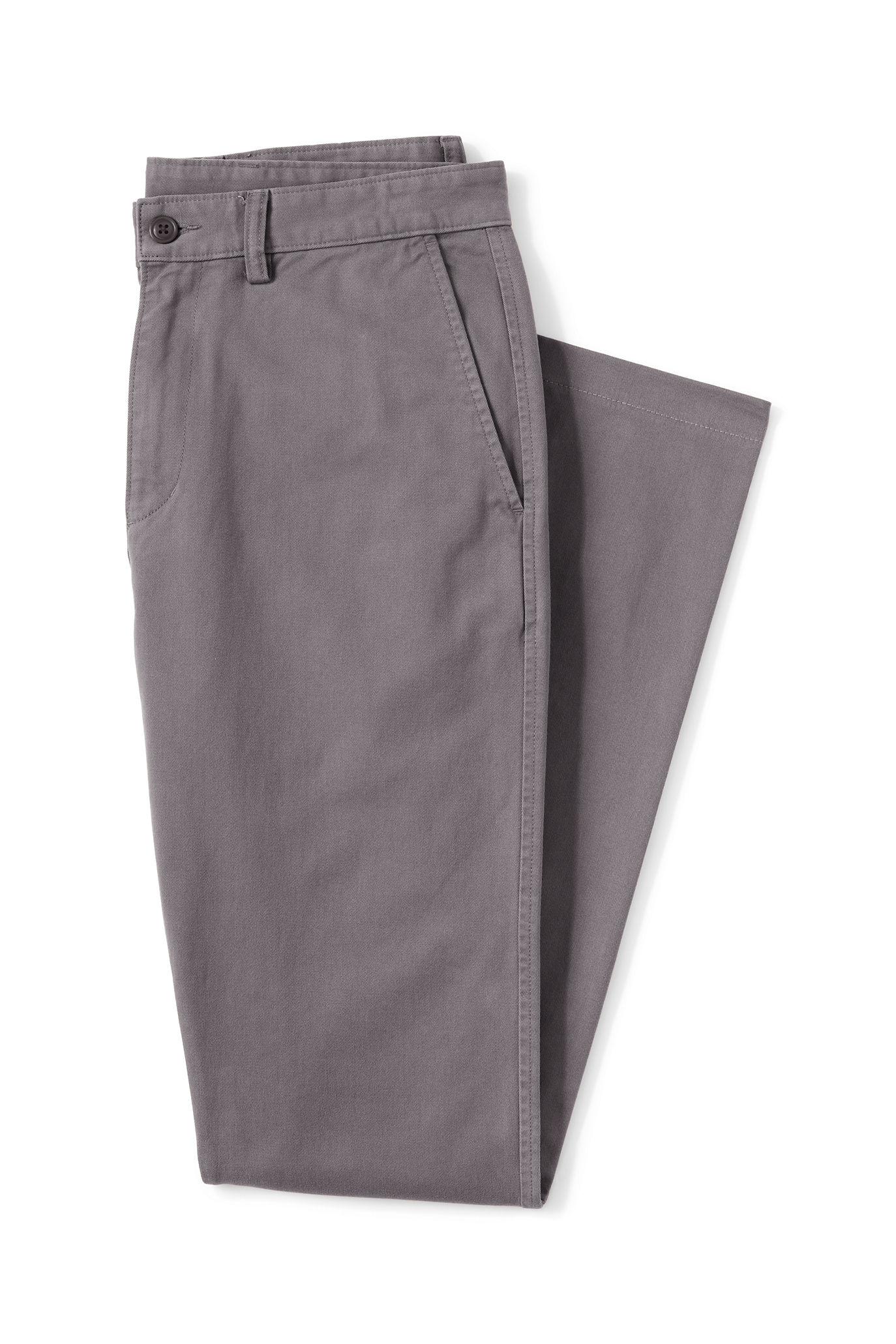 Lands' End Casual Chinos.
While they come in relaxed, straight, tailored, and slim fits, sticking to the straight or tailored fit is the best choice. These offer substantial value for their price point, and Lands' End will tailor the inseam in .25″ intervals to ensure a perfect fit. As with any retailer, ignore the MSRP or list price. You should be able to find these for $20-30 frequently.
Dress Pants
These are the most formal of the three categories. Depending on your office, you might no see many co-workers wearing them. You should still own at least one pair for a meeting that is too formal for chinos but too casual for a suit. For some offices, this is the standard attire. You want a flat-front in a wool or wool blend. Your first pair should be charcoal or a medium grey.
The Suggestion:


Combatant Gentlemen Endurance Pants
These pants are an outstanding value at their price point–they might be the single best value in affordable pants. While they are a wool blend and not 100% wool, the fabric contains a greater amount of wool than most blends–and they look and feel like wool. The synthetics increase durability and reduce wrinkles, making these pants almost maintenance free. The endurance line also contains a small amount of stretch that allows them to wear and move incredibly well. The charcoal and grey pants start at $25.
You should have at least one pair from each categories. In order to reduce your laundry and help your pants last longer, aim for a total of 4-6 pairs. For a more casual office, 1 pair of jeans, 3 pairs of chinos, and 1 pair of dress paints is a solid rotation. The more formal office might need only 1 pair each of jeans and chinos and 3 pairs of wool pants. Regardless of your particular situation, your rotation shouldn't cost more than $150 if you follow my suggestions.