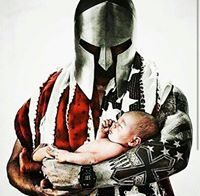 Just shut the fuck up. I can already hear your crying, as I type this. Cardio sucks. Get over it. But the best way to incorporate it into your busy schedule is to make it part of your morning routine. And the best way to do that is fasted Cardio.
As soon as you wake up, throw on some shorts and a shirt (yes faggot, nobody wants to see your sweaty shit as they drive to work), mix some coffee with a scoop of protein, and hit the road. Or you can use the stationary bike in the den that doubles as a laundry hamper. Pick your poison. Just do it.
Now some purist may sperg that the protein shake keeps this from being a true fasted Cardio, which is technically true. But the small amount of protein in fluid form won't shut down the catabolic state that you're in when you wake up, but it will save your muscles from getting broke down. So it's all of the benefit of fasted cardio, without the problem. You'll still burn through fat and start your day with a cranked up metabolism.
Shoot for 30 minutes, and work in some intervals of high intensity. Now this may mean waking up 35 minutes earlier than usual for most of you, but it's just one of those things that you gotta start doing, to help you…ya know…not die at 50.