Editor's note:  All images featured in this chapter are taken from historical sources.
My Brother-in-law

Soon after I started to live with my sister I found out that she had not married a saint. Oh, oh, how that man could swear. And sad to say, although it hurt my feelings, I did not dare to rebuke him about it, and today I am still sorry that I did not. But I had not given my heart to the Lord, had not taken a decided stand for Christ and the result was I would not be able to endure. Gradually, nay rather speedily, I slid down to the level of working life they were accustomed to.

He was a socialist and had attended many meetings of a revolutionary character. At that time the socialistic leaders were Troelstra, Helsdingen, etc. They said their leader helped stir up the people and made them discontent with prevailing social conditions. There was abundant reason why their action would be accepted by the common people for the general situation for them was bad. They had to work long hours for little pay, too little to live recently. It was a shame that on the one hand there was abundance and luxury and on the other poverty and want.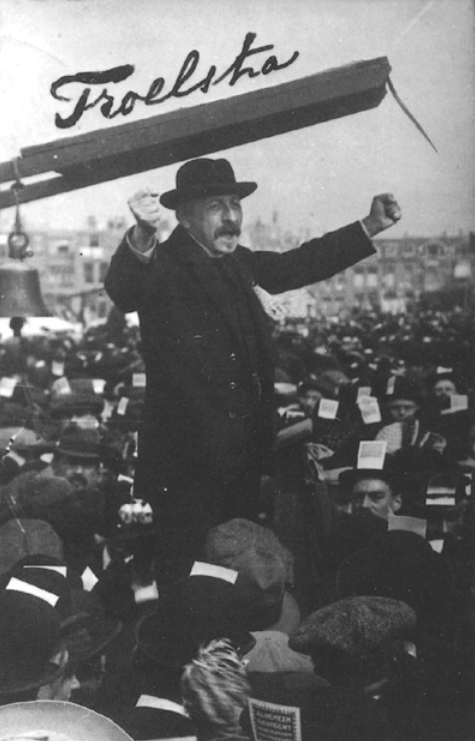 The socialist people were usually godless people. So was my brother-in-law. With him I attended their meetings at times and read the poisonous literature and took it all in. On Sunday I did not go to church anymore but made myself believe that I did not want to be a hypocrite and instead went to such meetings as mentioned or to places of public amusement. We also would go out on Sunday to do our shopping and this day of the Lord was more and more like any other day to me and finally I was completely used to it and I started to dislike the church people who were mostly all hypocrites anyway.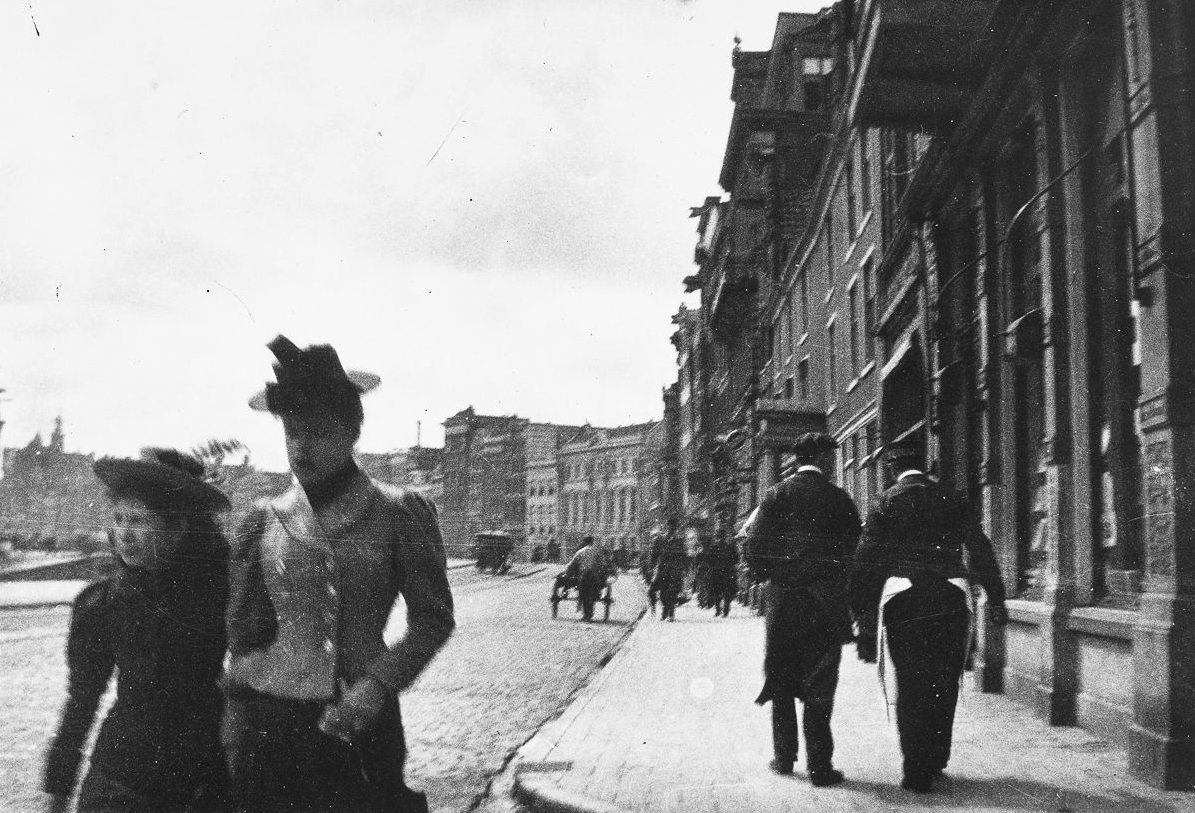 When I had been in Amsterdam about eight months, we had crossed the city in different directions using the Lord's Day for it. My brother-in-law had lived in various parts and had worked as painter all over and knew the city. I enjoyed these walks and street car rides. I saw the slums and the beauty spots of Amsterdam, and The World Park, named after Joost Van den Vondal.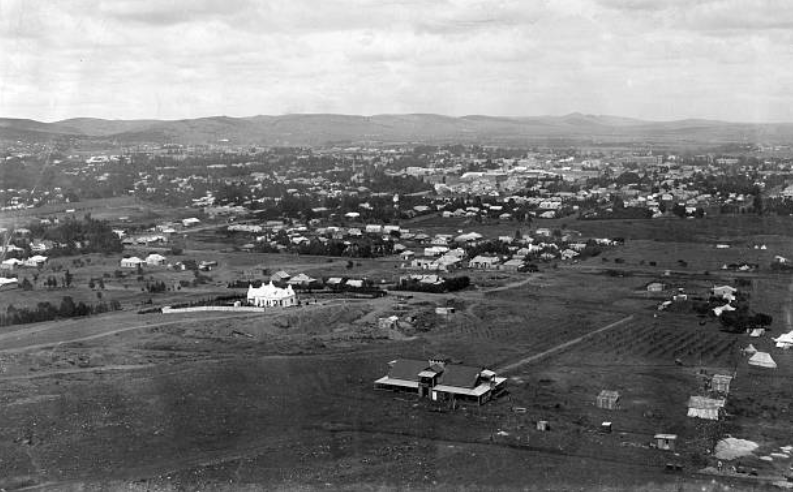 To Africa

Little did I think the following incident would change my course of life, but the Lord moves in a mysterious way His wonders to perform. He had to separate me again from my sister and godless brother-in-law. At that time my brother-in-law, Willem was his name, got acquainted with another man and together they set out to build a block of houses to make money by selling them. Others did, why not they? Well, they succeeded to build the houses, but did not sell them quickly enough and the result was that they went bankrupt. Willem left the country and went to Pretoria, Transvaal, South Africa. At first we did not know where he went. After about 2 months we received a letter from him that he was working for the Nederlandsche Afriksaansche Spoorweg Maatschappij Pretoria, Transvaal, South Africa. (The Netherlands-South African Railway Company, Nederlandsche–Zuid–Afrikaansche … The Pretoria – Delagoa Bay line, with a length of 350 miles was as the first working railway line in South Africa). It did not take many months and we were on the way to go there ourselves. Somehow he had secured a job for me at the Volkstem Printing Office and on the strength of it he borrowed money to get us over there. On board of the ship I had my 19th birthday. While going across I got acquainted with a man, also a printer. I found out from him that he also was hired to set type for the same printing establishment. It so happened, that he was hired by the superintendent and Willem had made arrangements for me with the editor-in-chief of the paper. The result was that when we arrived they did not have sufficient work for both of us and were not willing to pay what I was supposed to receive and therefore I felt that I better look for another job, since the other man had a family of five children. Later on, as soon as I could, I paid up "Volkstem"' what money I owed them.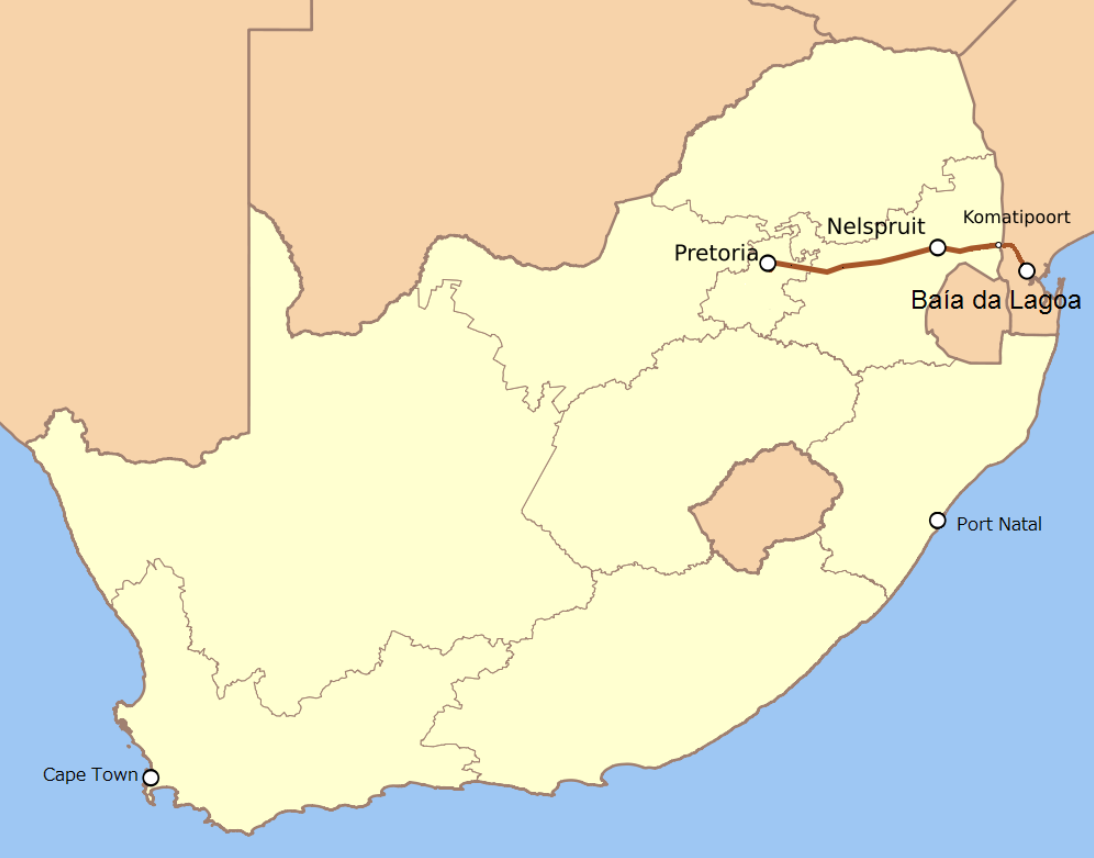 Employed by LASM

At that time I made application for a position by the Railway Company. After about two weeks I was called in and started out as student-conductor. That was by now almost 46 years ago and then I left my sister for another territory. Without much consideration I entered that entirely different life. Most all the railroad people were godless and very rough. It seemed that everyone thought nothing mattered way out there in Africa, especially those that were in the furthermost section of the eastern line of the territory. It was in this part of Transvaal, where I was stationed, a very unhealthy country where everybody was subject to and became more or less a victim of malarial fevers. Many a young, healthy strong life had to succumb to the ravages of that malady.

Through the hardships of my early childhood, I had developed a very strong constitution and stood the onslaught of the malaria fever for a while. Put as time went on, the fever affected me to a greater degree. It did not take long and like all others, I carried quinine with me every day as a precaution would swallow a dose ahead of time to ward off the fever. Finally I had to stay home a day or two, alone in my room. There were four or eight rooms in a house. At times the fever shook me so much that it could be felt in the other rooms. A couple other conductors of the railroad visited me and said unconcernedly, "Oh, he has the fever" and soon departed again, for it was such a common occurrence. They said while leaving, "Take some more quinine, and good luck!" After a few days of rest I was back on the job as usual. It went with the use of quinine, fairly well for a while.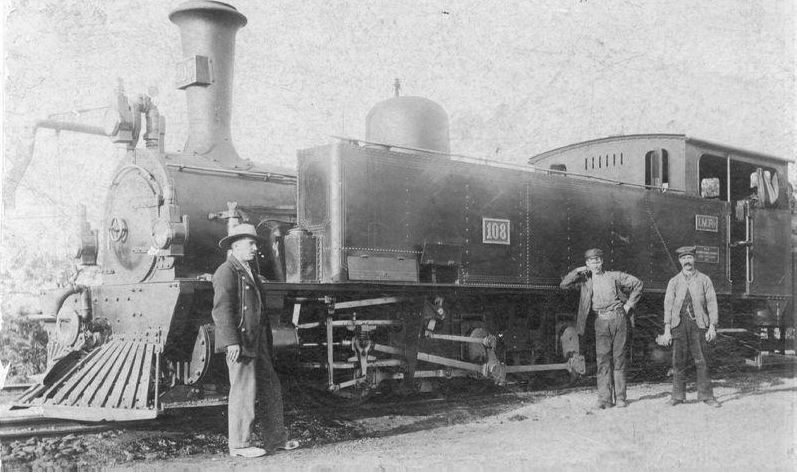 When I had been with the LASM for less than 3 months, the controller recommended me for promotion to become conductor 3rd class, but a letter from headquarters which was shown me, stated they could not comply with the recommendation since I had not even completed 3 months in the service. Slightly 3 months later I was promoted and received one star on the collar of my uniform and after another year had passed another star was added for 2nd class. Less than a year later I received the salary of first class conductor without the increase of mile money. Although I made rapid promotion, which should have made me thankful to God, my soul was lean. I still was not converted and lived a godless life. Once in a while I thought it was wrong, but had surroundings and the influence of bad companions who were too strong for me and kept pulling me downward and I did not draw nigh unto God.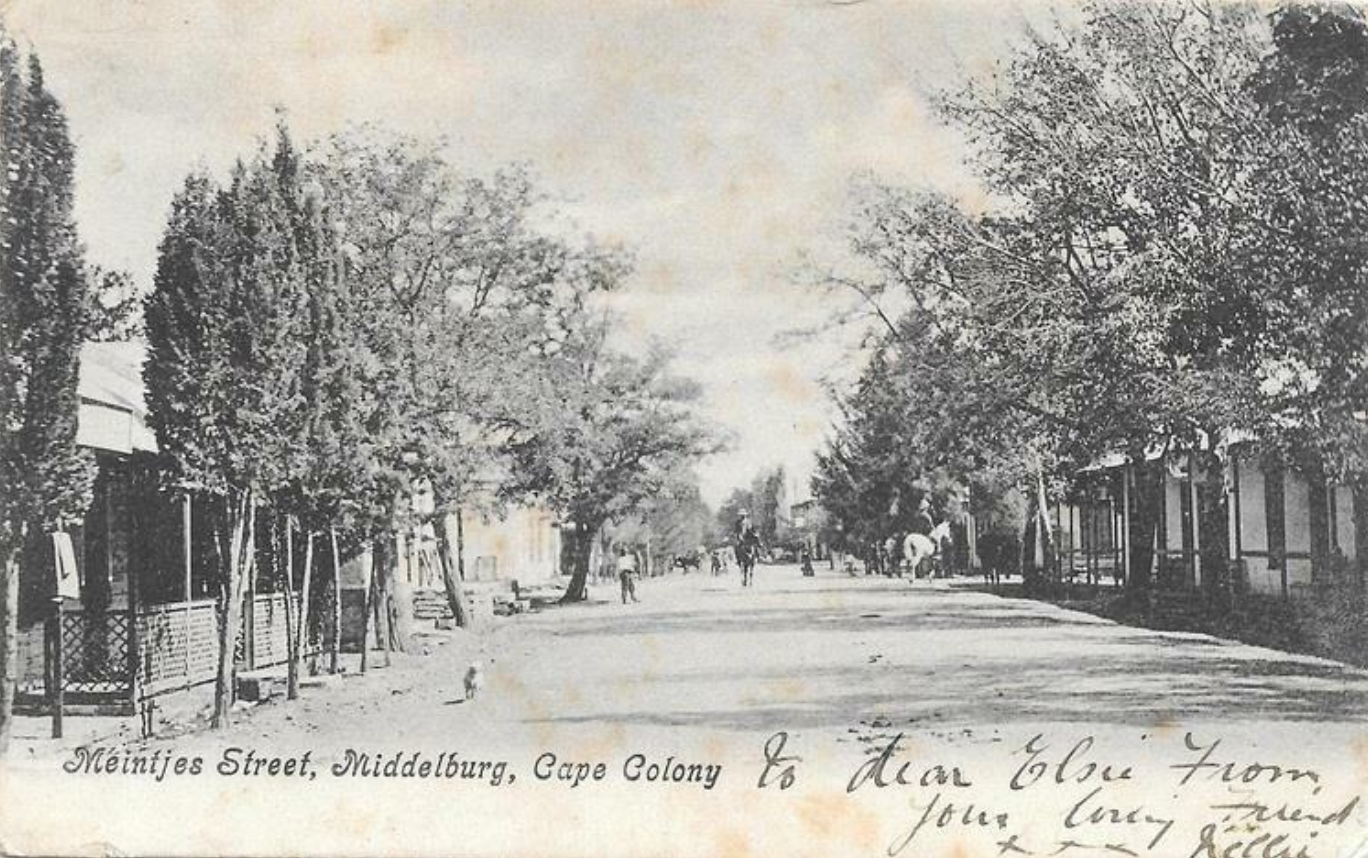 When I was about a year in this fever-infected territory, I had become very weak and the skin of my body had turned to yellow from head to toe. Then I was sent to the hospital located in a healthier climate when I after a few weeks recovered again. Finally after some time I was transferred to the city, or "dorp" as the boss called it, Middelburg. Later on they stationed me at Pretoria.

My conversion

It was natural that I return to live with my sister again. But my stay would not be so very long with her. When in Pretoria, I met to my surprise one of the boys that I used to work with in the printing office when I had left the Orphans home. Somehow he had heard that I was in South Africa and the reading of "Pieter Marito", a very interesting story of a boy, a son of one of the Boers of that country of blood and tears. He did not rest until he was there himself. We met again and renewed our acquaintance and friendship. After a while another one of the boys who also had left Neerbosch with me came over from the Netherlands. He borrowed the money at least the biggest part of it from me. I had formed the bad habit of using the Lord's name in vain and those two boys were used to going to church, one of the two rather seriously indeed. At one occasion when we were playing ball I again used the Lord's name in vain and my friend Van der Horst, in his own somewhat timid way, told me I should not do it, for if I kept on the way I was going I would surely go to hell. It struck home. The Lord caused it to do so. God always works first. I said then and there yes, Van, you are right and with the help of God I will quit it and I will also go again to church with him to the same church in which Paul Kruger, Oom (Uncle) Paul we called the President of the Transvaal, was wont to worship with his family. He lived across the street on which the church was located. Without the least pomp, very simply, he would go to church and leave the building the same way returning home. About a year or so later, after I made confession of faith it was announced from the pulpit, from now on everybody should wait until the President had left the church building. Honor where honor is due.

It was a good decision on my part to turn to God and His service, but oh, what a poor Christian I have been ever since. How wonderful is God's seeking love. Many times in later years I wondered in amazement how God could suffer me and be patient with me. But praise His Holy Name, He did not cast me off, according to my indifference and deserts. Not only did I quit swearing and go to church but I also went to catechism classes and joined a young men's society. After about a half a year, I made confession of faith and became a member of what they called the "Doppes" church. In this country we would take it for a Reformed or Christian Reformed congregation.

Every three months we would have communion. The Boers would come with their whole family in a covered wagon and park around the church building. Babies would be baptized and all the children many times a dozen would be in church. A few would take care of the 16 or so oxen that would pull the wagons when on the way to church or back home, sometimes many miles through rivers and mountains. They would at least stay a whole week and at such an occasion buy many needful things while they were in the "Dorp". At that time the minister of that congregation was the Rev. Postma. Usually once a year we would have a picnic in a grove nearby Pretoria. I remember we had a good time. We still have a picture at home that at times I like to look at reminiscing. Yes, that is many years ago.