But he's not going to win the war.
The Enemy has been given control over this Earth. 2 Corinthians 4:4: "In whom the god of this world hath blinded the minds of them which believe not, lest the light of the glorious gospel of Christ, who is the image of God, should shine unto them."
This war will not be won by any man, no matter how powerful or influential. Until the Master returns in His full power, as King of Kings and Lord of Lords, we will be facing all the powers of Hell, as the Enemy tries his best to pervert and invert all that is good in this world.
Good. Let's be worthy of the fight.
Now we have a leader who seems be to prepared to take on the mantle of leadership and rollback some of the evil that has taken root in our country. The attacks against him will increase in their shrillness and dishonesty.
We have four years to prepare. If the Left ever regains the same control they had under Obama, the backlash will be terrible. For eight years, they believed their Hellish Progressive agenda would roll forth, unopposed, to cover the entire Earth in their darkness. Trump was the haymaker from out of nowhere that has rattled them hard.
If you haven't begun to prepare, now's the time.
Along with the four pillars, there are seven core areas of preparation:
Food
Water
Heat
Lighting
Sanitation
Medical
Protection
These work in parallel with the four pillars for individual combat effectiveness. The two areas support each other.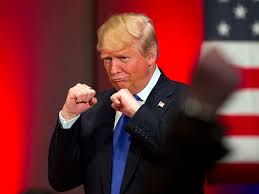 We have four years to get things squared away and locked down.
But first, get right with God. I don't care how. Get working on it. Odds are you won't have a Road to Damascus moment, and that's fine. This isn't something that can be done with little effort. Read the Bible. Pray. Seek spiritual guidance. You'll get there.
Second, don't despair. It sounds daunting, impossible even. But God's on the side of those that stand for Truth, no matter how imperfectly they do so. I've read the end of the story. This isn't a hard fight that leads only to nothingness. God wins. He promises to wipe away our tears in the end. Christ call us to have courage.
Third, get in shape, the best shape you can. You're going to need it, no matter what comes.
These three things are interconnected. The more you work on one, you'll find other aspects are easier, too.
This is how we lay the foundation to victory. We'll regain the West with men who are prepared to act for their families, countries, and Faith. We've just starting winning and we're not done yet.