January is almost over, and after you read this article you will have the foundation for a solid business casual wardrobe. You already have better shoes and better pants, or at least you should. With my suggestions and recommendations for shirts, you will now have the basics for your everyday office needs.
Basic advice for shirts: avoid synthetics and pay attention to fit. 100% cotton shirts will be much more comfortable than polyester or polyester blend shirts. Cotton breathes, plastic doesn't. Your mother warned you about putting a plastic bag over your head–why would you put one over your body? Second item: buy a shirt that fits. Most men are wearing shirts that are either too big or too baggy. Solution: try sizing down or a tailored or slim fit. Slim fit does not mean tight fit. If it's tight, it's too small. There are thousands of internet posts comparing regular and slim fit shirts. Here's one: https://dappered.com/2013/01/the-visual-argument-for-trying-a-size-down/.
For the business casual office, there are two basic shirt styles: button down or straight collars. Button down shirts are more casual than straight collars, although both are appropriate for everyday use. If you're wearing a suit, you should probably stick with a collar that doesn't button down. Straight collars come in a variety of styles, the most common being point, semi-spread, and spread collar. Semi-spread is the most versatile style for most men. The most common fabrics are oxford and poplin. Oxford is thicker, more wrinkle resistant, and more versatile.
Suggestions: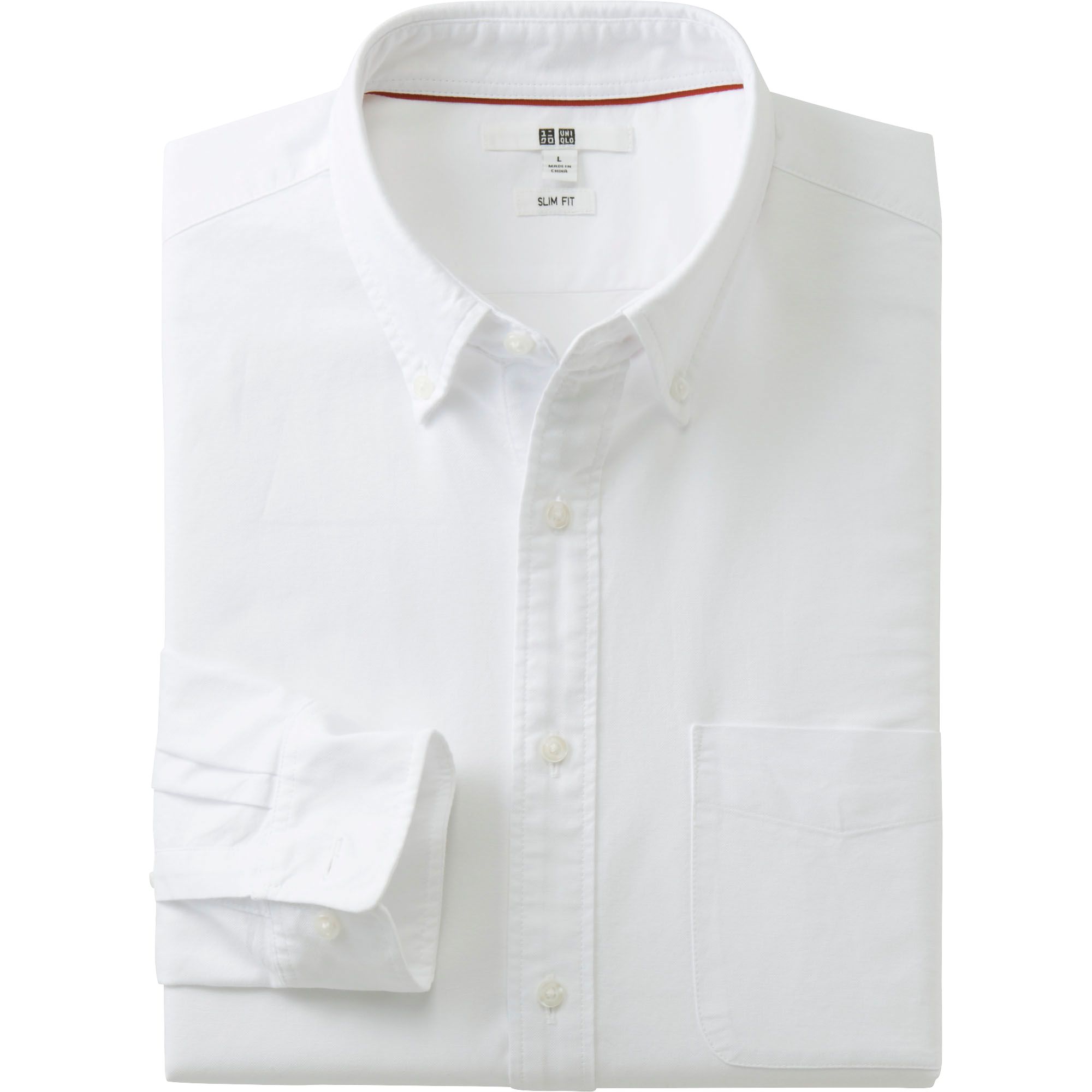 Uniqlo Slim Fit Oxford
Uniqlo is a Japanese brand with a limited physical presence in the US. Their oxford button downs are the best option on the low end of the price scale. While listed for $30, they are routinely on sale for $20 and are a good value at that price.


Lands' End Hyde Park Oxford
The Hyde Park is slightly more expensive than their standard Supima Oxford or Sail Rigger Oxford, but increased quality is well worth the increase. While they do come in traditional fit, the tailored fit is the better option for almost everyone. Listed at $49, Lands' End frequently has 30% and 40% off sales, making these a great value at $35 or under.


Spier & Mackay Brushed Oxford
Spier & Mackay is a Canadian brand that destroys most of their similarly priced American competition. They have a variety of oxford button down shirts priced $30-45 (Canadian). With the current exchange rates, they are 25% cheaper in USD and thus a great value at $25-30.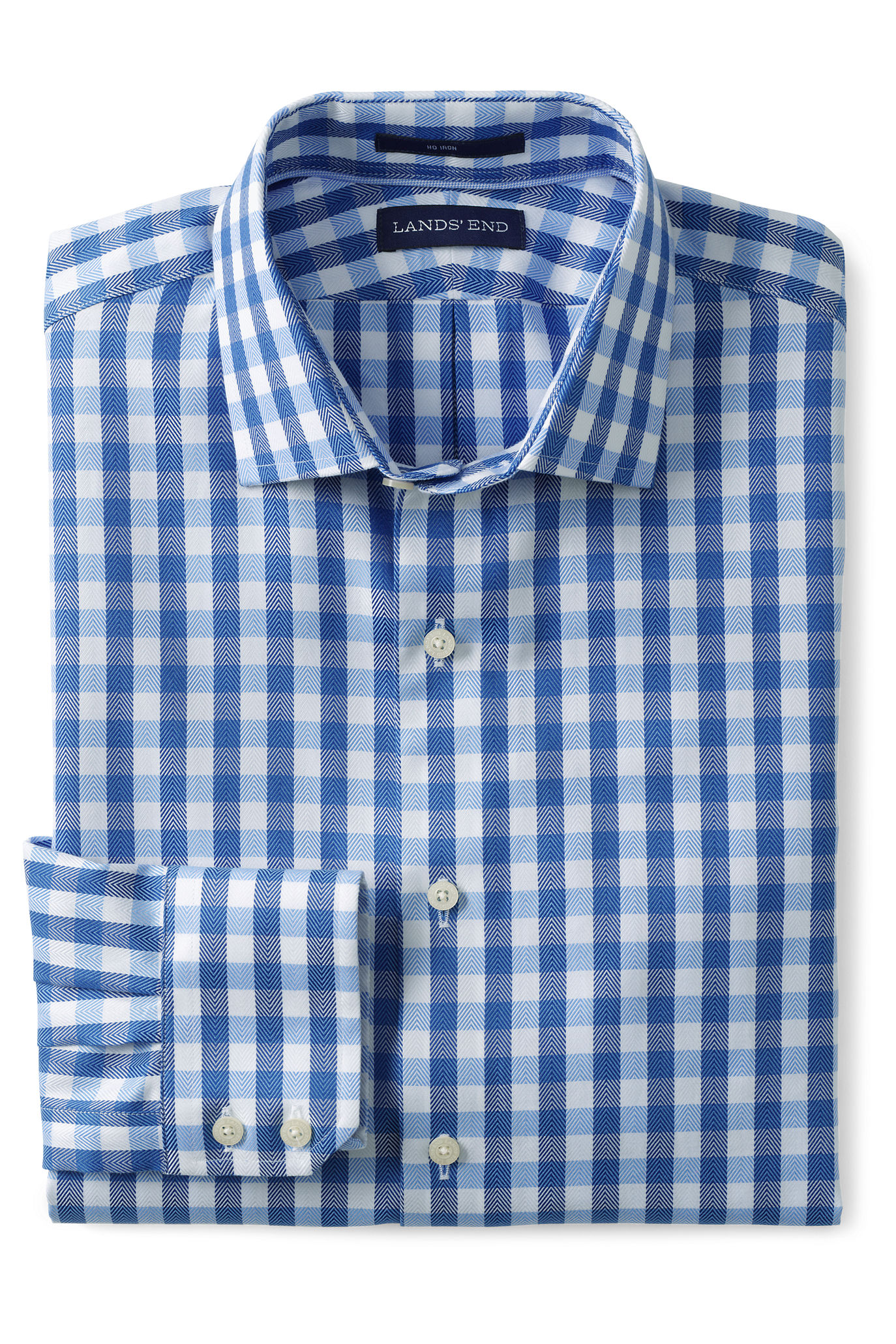 Lands' End Non-Iron Royal Oxford
A royal oxford is a more formal version of an oxford weave, making them ideal for dress shirts. This shirt avoids the scratchiness of cheaper non-irons. Listed at $59, 30% and 40% off sales bring them to $42 or $36. They are an especially good value at $36.


Spier & Mackay Pinpoint Oxford
Spier & Mackay has a broad range of dress shirts and offers discounts on a purchase of three or more shirts. This shirt is listed at $54 Canadian and $45 is the bundle price–$40 and $34 US at current exchange rates.