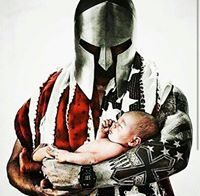 Ok you fat bastards. It's time to get your shit back on track. Hopefully you did the not-stupid thing and have been bulking since about Thanksgiving. Only ectomorphs should ever consider bulking for more than 8 weeks. But now, even though it's apparent that hell more than likely has frozen over, you need to be aware that Spring is coming. You will no longer be able to hide your fat shit under hoodies and sweats. You've got a solid 12 weeks to cut away all those holiday pounds.
Ectomorphs, you shouldn't have much to worry about when it comes to fat, but if you were serious about bulking you won't have the abs that come so easily to your body type. Stick to about 1.5 x your body weight in grams of protein daily, but drop to about half your body weight in carbs. And go for quality carbs. No sugars. Eat potatoes, brown rice, whole grain breads. As for cardio, you want to limit calories burned while keeping an elevated heart rate. I suggest a stair stepper cranked up high. Or sprints.
Endomorphs, hopefully you were smart and stuck to your program for the most part, with the reasonable exceptions for the holiday food and eggnog. But still, your fat ass probably put on a few pounds. It's your lot in life. You can't hardly watch a pizza commercial without gaining a few pounds. You're always going to want to limit carbs, but for this annual cut, you need to eliminate all carbs for at least 8 weeks. Meat and green veggies. Get used to it. Keep protein to about .75x to 1x lb of body weight. Cardio will be 35-45 minutes of interval running or basketball. Throw in 10 minutes of sprints at the end.
Mesomorphs, eat less, exercise more. Fuck off.